Ladies That Do So Much More Than Lunch Series: Session 2
3rd April 2022
womeninjazzmedia
networking
Ladies that do so much than Lunch! The 2nd session in our new zoom series with special guest Wendy Kirkland is on Monday May 9th 8pm to 9pm BST. Email us here to book a place!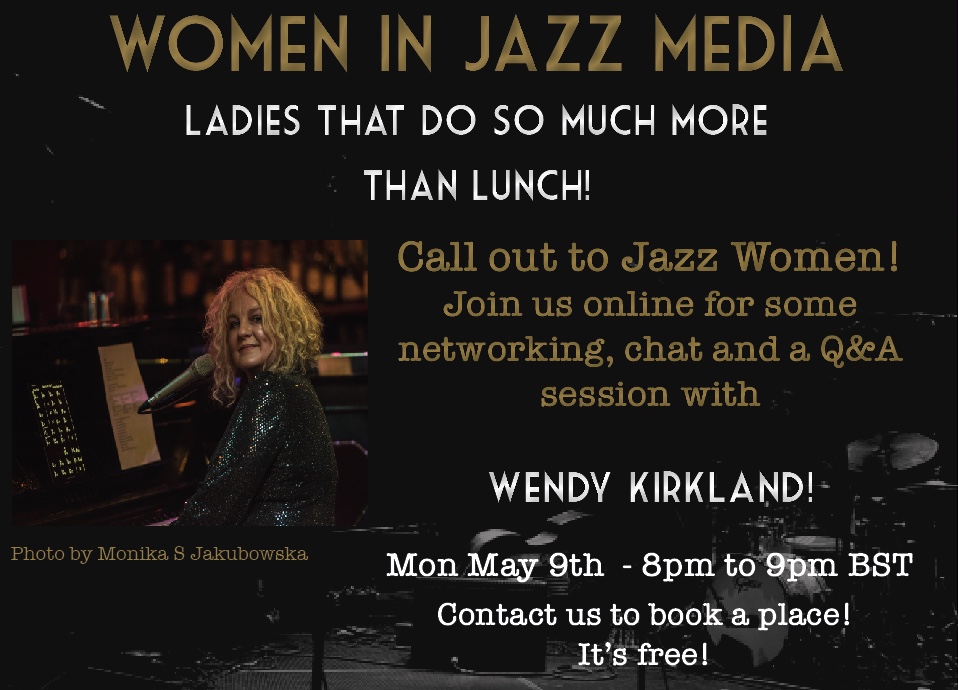 After the huge success of our 'Ladies that do so much than Lunch' event in London as part of the London Jazz Festival, we wanted to continue these supportive, networking session with some online events.
One of the key things we hear from women is that they feel alone and unsupported. Wondering if their experiences are the same as others, from small things to big things – who does your PR, how do you get gigs, how do you find the time, juggling life and work, can we really do it all… sharing experiences and having the opportunity to ask questions in an open and transparent environment is vital.
Each session is an opportunity to meet other women working in the jazz industry, ask questions and share experiences and stories, very relaxed and open. We will have a special guest for each session and will begin with a Q&A with our guest to get the conversations started.
Finding a time when everyone is available is of course, impossible, so we will run these sessions at different times and different days, every couple of months, so hopefully, if you are interested, you will be able to attend one, some or all! Each session is a stand-alone session, so you can attend any, whenever you would like to.
Dress Code: Dress how you feel! Onesies, ballgowns, jeans – dress up or dress down. Wear whatever makes you feel you. Don't feel like being on camera? No pressure to have it on – up to you.
Refreshments: Tea, coffee, smoothie, champagne, whisky – come prepared with anything you would like to raise a glass/mug with!
Please note these sessions will not be recorded and will not be public. Zoom link will be sent once you book place. Email us here to book a place!