Aydenne Simone
Vocalist and writer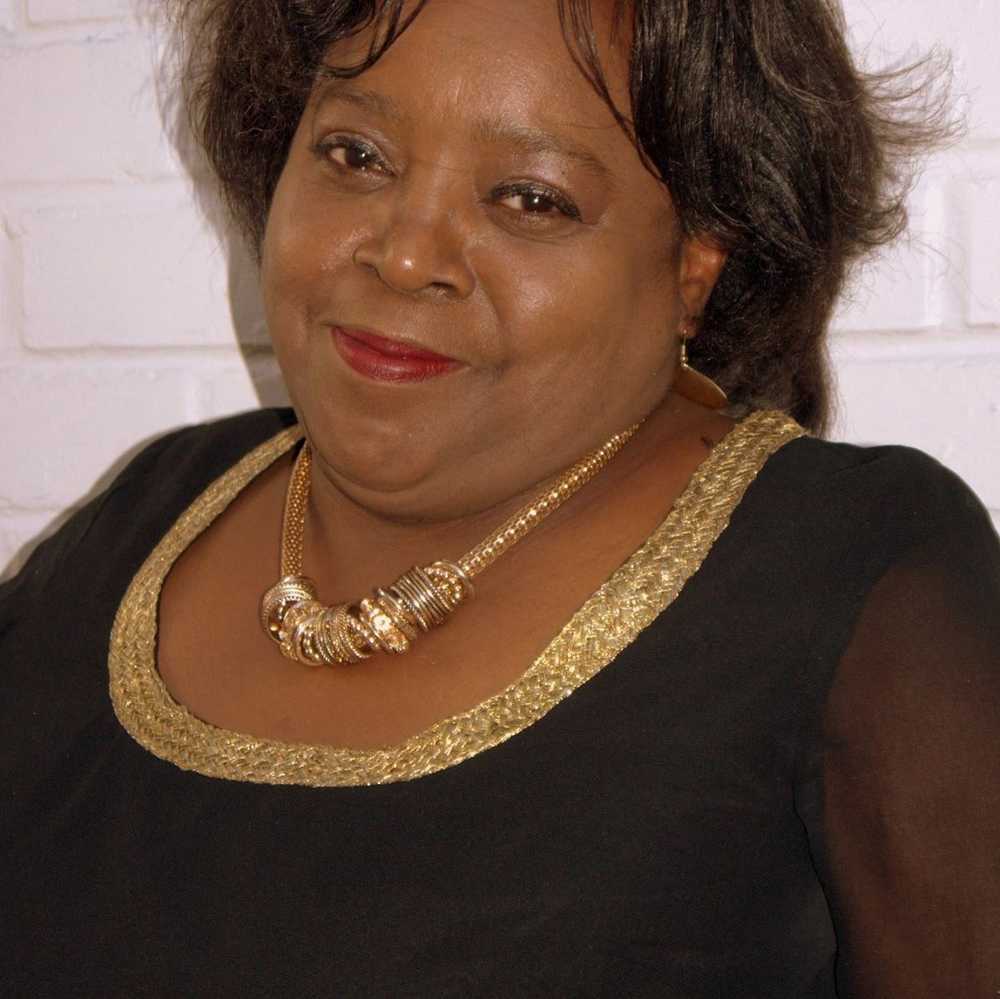 About
Adyenne has written many brilliant articles for us including  Let's Talk About Alice Coltrane  Let's Talk About Tina May for our magazine and Lil Hardin: A Pillar in the Rear View Mirror for our Jazz in Europe column. She has also been a guest on podcast series 'In Conversation With…' and is involved in our mentoring scheme.
Aydenne has been dubbed 'London's Queen of Swing' a badge she wears with pride and honour. The Big Mama Trio came about organically as 'band trees' do, but Mama wanted to have a band that 'got her', understood what proper jazz swing sounded like.  Mama wanted musicians that could swing like the clappers and she meant really swing! The most important thing for Aydenne was that her musicians played with authenticity, not just what was in front of them.  The history of jazz is about how it feels.  Feel something, don't just play it.  One of Aydenne's favourite composters is Duke Ellington who said " If it sounds good and feels good, then it IS good". 
The Big Mama Trio musicians play as if they were born in the wrong era, they play jazz as if they were born to, so it comes from the heart!.  Having been a jazz singer for nearly 30 years, to say the Big Mama Trio;  Olly Chalk, Tom Dring, and Gwilym Jones is the best jazz trio she has ever had is quite a statement, as she has worked with some super musicians over the years, but a statement she is willing to stand by.  Having been given a Sarah Vaughan album ('You're Mine You' produced by Quincy Jones)  at the tender age of just six, quality jazz is in Aydenne's DNA.
​Aydenne or 'Mama' says " Olly, Tom & Gwilym just make jazz so real for me. Jazz for me is personal.  The most important thing about the Big Mama Trio is that each of them has authenticity, passion, and play with love and care.  The Big Mama Trio manages to deliver jazz at a level it should be played at,  with sheer quality, no snobbery, just authenticity, feeling and a depth of soul".
A little background for you............Aydenne's nickname actually came from a song she wrote 'off the top of her head' called 'Mama told me', which she performed at a wedding in Jersey C.I.) with her function band 'Jazz Culture'.   Aydenne's nickname  'Big Mama' is not so strange, in African or Black culture 'Mama', 'mummy' or 'Auntie' is a mark of respect for women of a certain age.  Usually a matriarch or senior member of a community or family, it's lovely!.    So, Aydenne being known as 'Big Mama' or just 'Mama is a nickname Aydenne  just loves!
View other members
You are viewing member 5 out of 27.