Maxine Gordon
Patron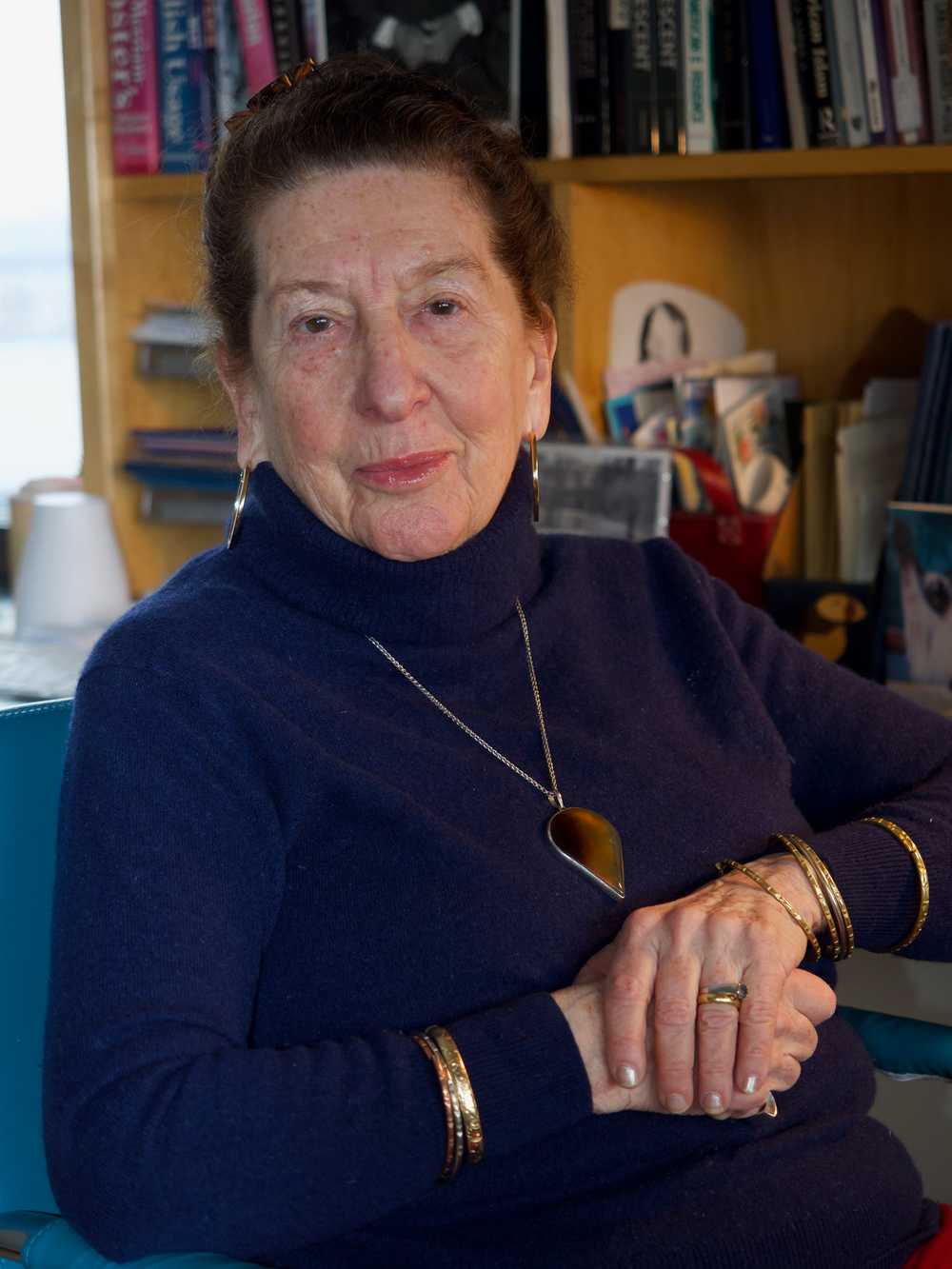 About
Maxine Gordon is an independent scholar with a lifetime career working with jazz musicians. She is an oral historian and archivist in the fields of jazz and African American cultural history whose book Sophisticated Giant: The Life and Legacy of Dexter Gordon (University of California Press, 2018) fulfills the promise she made to her late husband, the jazz saxophonist and Academy Award–nominated actor Dexter Gordon, to complete his biography. 
Gordon is currently working on her next book, "Quartette: Four Women in Jazz, Stories from the Lives of Maxine Sullivan, Velma Middleton, Melba Liston, and Shirley Scott." The book will be presented in a context that is described as "jazz geography," using a close look at the element of place as a factor in the artists' lives. Gordon will pursue archival research, searching all interviews in order to incorporate the artists' voices in the work.  
Gordon earned an MA in African diaspora history from New York University, where she received a Henry M. MacCracken Fellowship. In 2021, she was a resident fellow at the Dora Maar House, in Ménerbes, France. Sophisticated Giant, which was made possible by the Constance and William Withey Endowment Fund in History and Music, won a Deems Taylor/Virgil Thomson Award from the ASCAP Foundation, taking home the Timothy White Award for Outstanding Music Biography.
Research Fellow, Harvard University, Radcliffe Institute for Advanced Study (2022-2023). Conducting research for new book: Jazz Quartette: Shirley Scott, Velma Middleton, Melba Liston, Maxine Sullivan
Author, Sophisticated Giant: The Life and Legacy of Dexter Gordon, the biography of Dexter Gordon, University of California Press. November 2018.
Senior Interviewer, Jazz Researcher, Bronx African American History Project, Fordham University, 2005-present 
Project Director, Women Who Listen: An Oral History Project with Women Jazz Fans, 2005-present 
Consultant: Bronx Music Heritage Center, Bronx, NY, Advisory Board; Historic Districts Council, Addisleigh Park Project; Weeksville Jazz Project, Brooklyn, NY; Jazz Consultant, Romare Bearden Foundation, 2010-present; Mary Lou Williams Foundation, Advisory Board, 2010-2015 
Archivist: The Dexter Gordon Collections, Library of Congress; Howard "Stretch" Johnson Collection, Butler Library Rare Books and Manuscripts Division, Columbia University, 2012
Published Work: Mischievous Lady: Dexter Gordon and Melba Liston, Journal of the Center for Black Music Research, Columbia College, 2014; Jazz Icons, DVD Concerts of Dexter Gordon; Columbia University Jazz Online, Bopland Revisited; Re-issue of Elks Hall Concert, Central Avenue, for Savoy Music; four jazz biographies for African American National Biography 
President, The Dexter Gordon Society, a nonprofit organization that furthers the legacy and work of Dexter Gordon; Director, Dex Music, LLC, publisher of Dexter Gordon's compositions and licensor of his name and likeness
Executive Producer, Serenade for Horace: Louis Hayes, Blue Note Records, 2017
PRESENTATIONS AND CONFERENCES 
Beginning in November 2018, book talks, college lectures, film presentations on Sophisticated Giant: The Life and Legacy of Dexter Gordon in Austin, TX; New York City; Brooklyn, NY; Los Angeles, CA; Oakland, CA; Cleveland, OH; Paris, France; Barcelona, Spain; Copenhagen, Denmark; Amersfoort, Netherlands; Eastport, Maine; Graz, Austria; London, England; Washington, DC; New Orleans, LA; Pittsburgh, PA; Detroit, MI; Seattle, WA; Newport, RI; Cambridge, MA; Bates College and Bowdoin College, Maine; University of Wisconsin.
SatchmoFest Symposium, New Orleans, Louis Armstrong as King of the Zulus, 2018;
Detroit, Michigan, Detroit Symphony Orchestra, discussion on the film Round Midnight, 2018;
University of Utah, Dexter Gordon Tribute concert and lecture, 2018; New Mexico Jazz Festival, Dexter Gordon Tribute Project with Steve Feld, 2017;
SatchmoFest Symposium, New Orleans, Velma Middleton and Louis Armstrong, 2017;
University of Pittsburgh, Jazz Symposium, 2016;
University of Copenhagen, A Critique of the film Cool Cats, Dexter Gordon and Ben Webster, 2016; 
SatchmoFest Symposium, New Orleans, Dexter Gordon with Louis Armstrong, 2016; 
James Baldwin Conference, Paris, France, Discussion of 1970 Baldwin Documentary, 2016;
Romare Bearden Exhibit and Jazz Concert, Istanbul, 2015; 
African Rhythms and Bebop, Jamaica Music Museum, Kingston, Jamaica, 2015;
Writing Jazz Biography, University of Manchester, UK, 2014;
Tribute to Dexter Gordon concert and film screening, Antananarivo, Madagascar, 2014; 
JazzAhead Conference, Screening and Discussion of the film Round Midnight, Bremen, Germany, 2014;
Dexter Gordon: The European Years, Museum of Musical Instruments, Brussels, Belgium, 2014.
AWARDS 
ASCAP Deems Taylor Award, Best Music Biography of the Year, 2019
Jazz Journalists Association, Best Jazz Book of the Year, 2019
Inaugural Research Fellow, The Erroll Garner/Martha Glaser Archive, University of Pittsburgh, 2017 
Hogan Jazz Archive Fellowship, Tulane University, New Orleans, 2017 
Harry Ransom Research Center Fellowship, University of Texas, 2014  
MacCracken Fellowship, New York University, 1999-2006  
Thomas E. Smith Graduate Fellowship Award, 2005  
Smith Fellowship, City University of New York B.A. Program, 1994-1995  
Ronald E. McNair Post-Baccalaureate Achievement Program, 1994-1995
View other members
You are viewing member 2 out of 27.