Sandra Booker
Singer/songwriter/actress/activist/playwright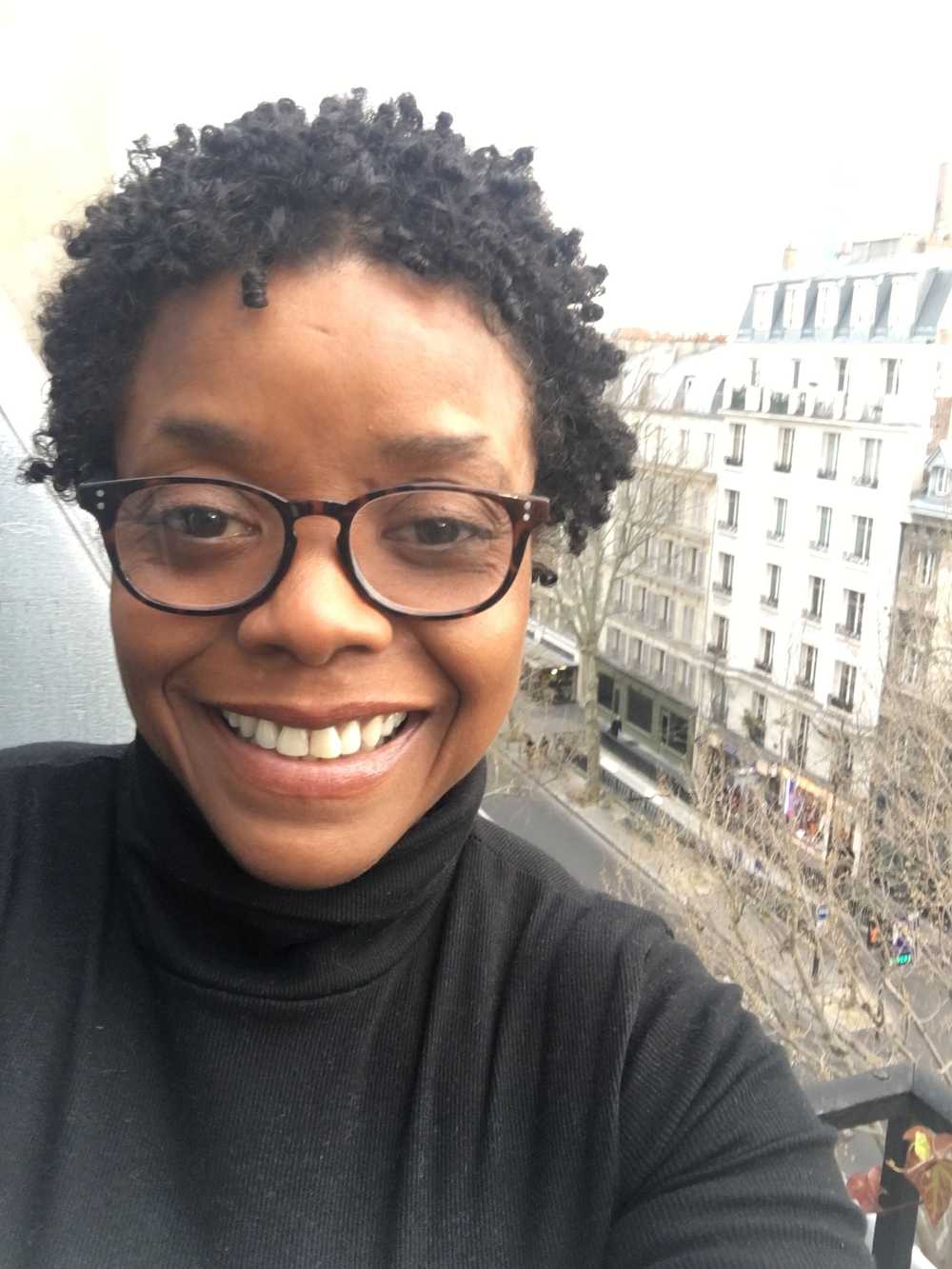 About
Sandra has recently joined the team and we look forward to publishing her work in our upcoming magazine! 
Sandra Booker is regarded as one of the best voices in the modern jazz scene.  She has performed with Lalo Schifrin and
the WDR Big Band, Wynton Marsalis & The Lincoln Center Jazz Orchestra, Billy Higgins, Frank Collett, Dado Moroni, Phillippe Martel, and the Dennis Dreith Band amongst others. ​
Highly respected for her virtuosic scat ability, impeccable timing, crystalline tone, and irrepressible musicality, she continues to push the musical envelope to create a style and sound that is her own. Her deep Southern roots and razor-sharp musical intuition are ever-present in her interpretations of standards, contemporary, and original compositions.
She combines aspects of different genres to blend old styles into new ones such as urban country, French neo-soul, or contemporary gospel/hip-hop. By fusing styles ranging from blues, and R&B to Brazilian and classical music into her compositions and performances, Booker is changing the sound of music as she hears it.
Booker also studied classical voice with Bela Berger and Marion Cooper, a student of the prestigious NOCCA Institute (formerly the New Orleans Center for the Creative Arts -NOCCA).  She briefly took jazz voice with Mike Campbell.   Her voice has appeared in major radio and television advertising campaigns including Coca-Cola and Ralph Lauren. She earned a B.A. degree from the University of Los Angeles, California (UCLA) in ethnomusicology with an emphasis in jazz studies. She has conducted vocal workshops and masterclasses at California State University, Northridge (CSUN), Thelonious Monk Institute of Jazz, LAUSD, and the Civica Scuole di Musica (Sondrio, Italy).
She has released two recordings Very Early (1995) and When Love Happens: The Loving Day Concert (2011) on her label The Booker Group (formerly Jersey Boy Music) with three previously recorded projects slated for release in fall 2022 and spring 2023 including Sandra Booker and the New Trio Live from Pasadena Conservatory of Music Barrett Hall. She continues her work as a playwright with her solo shows "Life without God: Confessions of an Atheist, Black Woman" which tackles the taboo subject of race and religion, and "She Can Be Evil - A Survivor's Story" addressing intimate partner sexual abuse, to rave reviews.
Booker is the founder of the Jazz Musicians Against Cancer fund that raises resources and advocates for music as a form of wellness therapy for cancer survivors.  She created Transgenre Music Nonbinary™ and the Artists Spotlight series for genre-defying creatives.   In 2022, she became the first Black contributing writer for Women In Jazz Media and is working on her first novel "I, ATHIEST" to be released in 2023.
View other members
You are viewing member 24 out of 27.