Women in Jazz Media at the EFG London Jazz Festival: Migdalia Van Der Hoven
17th November 2022 - Toulouse Lautrec
#efglondonjazzfestival
#womeninjazzmedia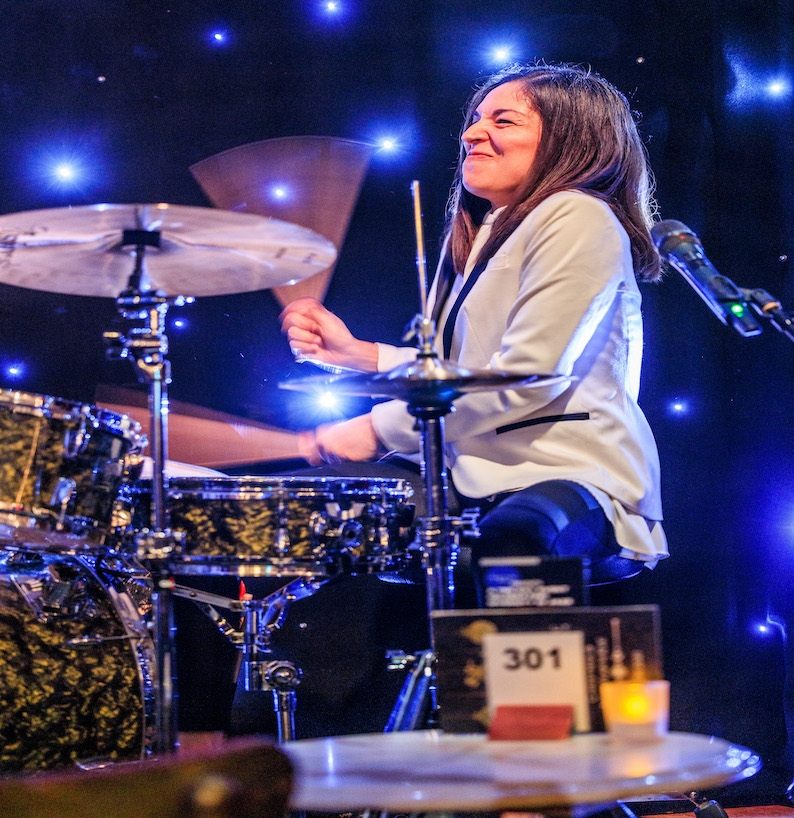 Join us, for the very first night of our EFG London Jazz Festival 2022 events at Toulouse Lautrec in partnership with Jazz Views
Migdalia Van Der Hoven
Mexico's Woman of the year for arts and culture, Migdalia van der Hoven presents her brilliant quartet focusing on music from the jazz and jazz fusion repertoire; with catchy melodies, hard swing, and heavy groove!
Together with her band, she'll be performing a mixture of original and contemporary tunes as part of her new album "Point of Departure" recorded live at Abbey Road Studios with Wikus van der Hoven (Sax) Johnny Mayers (Bass) and Josh Stidwill (Piano). Expect a very accessible West Coast style sound, which promises to keep you enthralled and engaged.
Currently touring with SIX the Musical, across the U.K., she is also a Vater Drumsticks, Bosphorus Cymbals, and RTOM Corporation artist. She is a Berklee College of Music graduate (where she studied and performed with Jackie Santos, Terri Lynn Carrington, Victor Mendoza and Mark Walker). She is known for her groove, sensitivity and versatility across multiple genres such as funk, jazz, fusion, latin jazz, pop and world music.
Have a listen to her fantastic, critically-acclaimed debut EP, "Girl Facing South" (2021) which saw some epic live outings including our last WIJM festival with EFG London Jazz Fest, Ronnie Scott's Jazz Club, Pizza Express Live and more. The EP comprises a mix of original and West Coast fusion tracks and has already received positive reviews from Grammy Award winning artists no less!
As a session musician, Migdalia has performed in the UK with Scott Stroman, Adam Glasser, Russell Brand, Paul Enger (Caffe Nero), The All Souls Orchestra, Women in Jazz and on the BBC/ITV. She was part of the Beantown Jazz Festival in the USA and is currently a member of the National Jazz Orchestra of Mexico where she performs and also supports young women through scholarships to continue their studies in jazz. Also offering masterclasses internationally - so don't forget to tell any talented young drummers you may know. 
Migdalia will perform at the Cornbury Festival 2022, Prom Praise at the Royal Albert Hall with the All Souls Orchestra and will be one of the UK judges for Hit like a Girl Contest 2022, which is the biggest female drum/beats contest worldwide.
With more than 25 years of experience and she is currently associated with Women in Jazz Media, Caffe Nero and Talentbanq, we're delighted to have her back for the second year in a row. So get ready for some top jazz and dynamite drum solos from one of the best drummers on the scene today.