WOMEN IN JAZZ MEDIA AT THE EFG LONDON JAZZ FESTIVAL: Ashaine White
18th November 2022 - Toulouse Lautrec
#efglondonjazzfestival
#womeninjazzmedia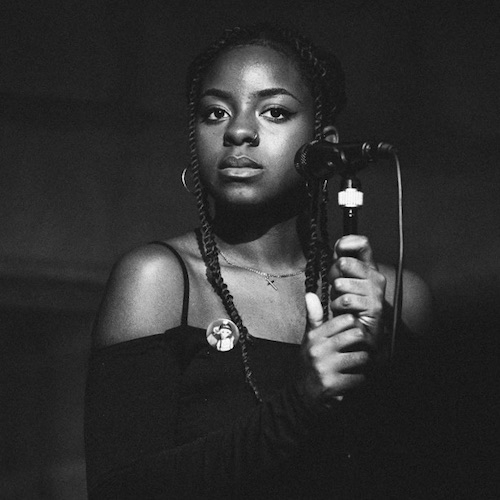 Photography by Steven Tiller
Join us, for the second night of our EFG London Jazz Fest 2022 events at Toulouse Lautrec in partnership with Jazz Views
Ivor Novello Rising Star Nominee Ashaine White
Just when you thought every genre mash-up had been done, the singer/songwriter/guitarist arrives with a brand new hybrid: grunge-soul. 
Her inspirations include Ella Fitzgerald, Lianne La Havas, D'Angelo, Radiohead and Nirvana. You'll catch their influences when you experience Ashaine's moody, spellbinding approach to jazz harmony, and melodies; with storytelling being at the focus of her songwriting, forming a unique and exciting soundscape.
Performing her first gig at just eight years old, Ashaine taught herself guitar at 14 years old and has been using her gifts to compose and arrange ever since. 2020 was the year that Ashaine was set to pursue her musical dreams and then we all know what hit. Cut to 2021, having released her debut EP Fairytales while working for, believe it or not - EFG London Jazz Fest, Ashaine was finally able to take the plunge and commit full time to music, finding out the very next day, she'd been nominated for the Ivor Novello, Rising Star Award! A real-life Fairytale it seems, programming one year, to a headline gig at the very same festival the next. We are delighted to have Ashaine and her inaugural jazz festival event with us at Toulouse Lautrec and thank Women in Jazz Media for the opportunity. Expect a spell-binding eclectic mix of numbers from the jazzy ballad,  'Prince Charming' to grittier, lip-biting hits like 'Cure' and 'Cookie Cutter.' (All on Fairytales).
 With a brand new EP in the pipeline, you'll be treated to some exclusives, LIVE so get ready for some Punk Jazz Soul with the rule-breaking, genre bending artist. Past gigs include: Camden Assembly, Pizza Express with Heads Up Soho.