Women in Jazz Media and Jazz Cafe Posk present: Esther Bennett
4th November 2022 - Jazz Cafe Posk
#womeninjazzmedia
#estherbennett
#events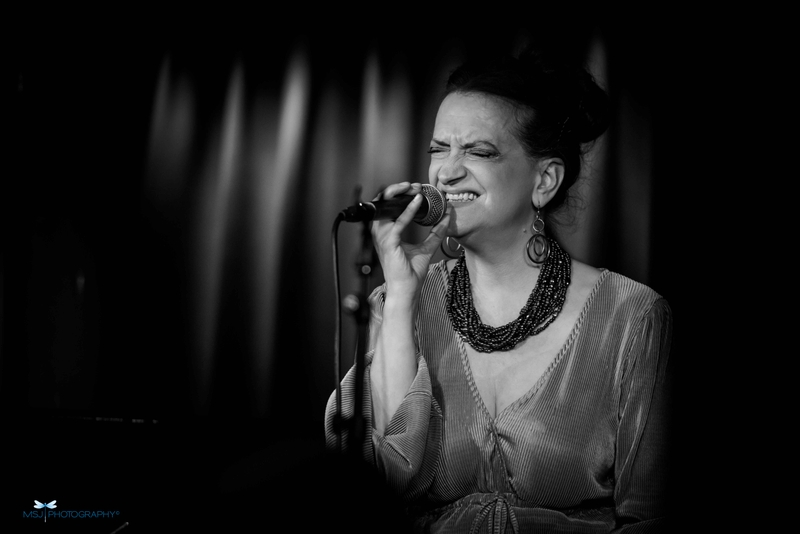 Photography by Monika S Jakubowska
This year and once again alongside Terence Collie, Esther Bennett has produced & recorded a new album called "Home is Where the Art Is" - A labour of love that explores her Birmingham roots and family connections in poetry & spoken word, featuring the music of artist and musician Didier Messidoro. We are thrilled to host the launch of this album as part new residencies at Jazz Cafe Posk, London. November 4th 2022.
Also, on the album and accompanied by Terence Collie on piano - are some incredibly quirky interpretations of a few well known and widely performed jazz standards that bear Esther's trademark humour, ability to tell a story and poignancy
The evening's performance will also feature original material from her 2021 EP "Safe Places", and from The Duncan Lamont Songbook
Esther Bennett is one of the jazz scene's most respected and widely loved vocalists, juxtaposing sensitivity with a sparky sense of humour; her song delivery leaving audiences utterly compelled. Her innate sense of musicality, gleaned from her earlier years of saxophone playing and study of the jazz idiom, inform a voice that has individuality, originality and flair Esther's debut album Just in Time was produced by multi award winning singer Ian Shaw and launched at London's 606 Club in 2005. Since then, she has carved out a prestigious career as a jazz singer performing extensively in major venues in and around London across the country and in Europe, accompanied by some the UK's leading jazz musicians.
Her repertoire chooses original material, highly individual interpretations of jazz standards & popular songs and from the Duncan Lamont Songbook.
"Vocalist Esther Bennett's many virtues include an incredibly seductive lower register and a winning sense of humour" – Jazzwise magazine
"Knock 'em dead singer" – Evening Standard
"Esther is a rare breed of performer who truly commits herself to expressing the lyrics of a song and bringing them to life in a new and innovative way" – Sound Generation
Line up:
Esther Bennet: vocals
Richard Sadler: bass
Steve Taylor: drums
Terence Collie: piano