Women in Jazz Media and Tomorrow Warriors present: J.A.M. STRING COLLECTIVE
5th May 2023 - Toulouse Lautrec
#womeninjazzmedia
#jamstringcollective
#events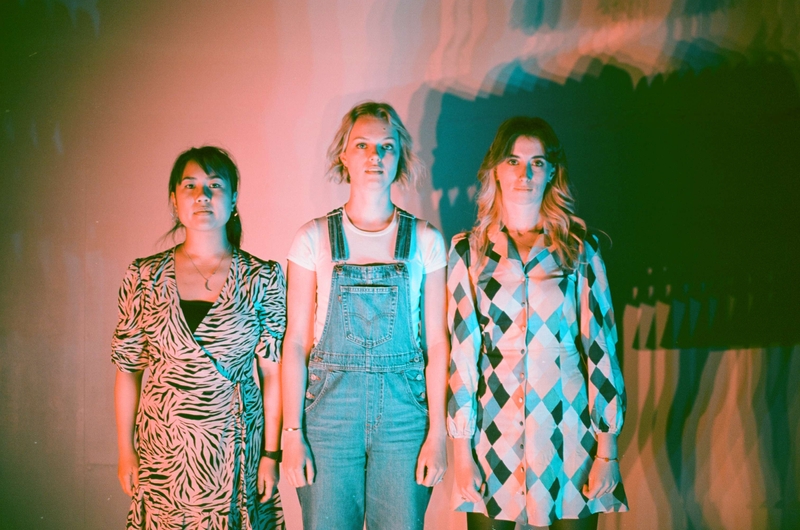 Women in Jazz Media and Tomorrow's Warriors Present: J.A.M. String Collective
J.A.M. STRING COLLECTIVE is an exciting new contemporary jazz string trio, playing their own re-imaginings of works by jazz heavyweights, such as Ornette Coleman, Thelonious Monk and Kenny Wheeler, alongside their own compositions. Their arrangements leave space for moments of freeness, with a heavy focus on interaction and improvisation.
The trio features Annalise Lam (violin), Julia Dos Reis (viola), and Miranda Lewis-Brown (cello).
Julia and Miranda met in 2015 through Gary Crosby's (OBE) Tomorrow's Warriors Jazz String project, String Ting, with whom they have gigged extensively across the UK and Europe. They have toured with larger Warrior ensembles such as Peter Edward's Nu Civilisation Orchestra, and Jazz Jamaica, as well as played their own gigs - as a trio and quartet - in venues such as Ronnie Scott's, Pizza Express Club Soho, The Purcell Room SBC. In 2019 they supported legendary saxophonist, Steve Williamson, in a UK tour.
In more recent years Annalise also joined the larger collective of String Ting, first meeting Julia at a Warrior's workshop led by jazz violinist extraordinaire, Benet McClean. Julia and Annalise struck up a relationship which continued through their Masters studies at Guildhall, where they would often meet to jam ideas, many of which have continued into J.A.M.
Band Line-Up
Analise Lam (violin)
Julia Dos Reis (viola)
Miranda Lewis-Brown (cello)
More about Tomorrow's Warriors
Tomorrow's Warriors is a pioneering talent development organisation, creative producer, learning and training provider, charity and consultancy specialising in jazz. Founded in 1991 by Queen's Medal for Music recipient Gary Crosby OBE and Janine Irons MBE, Tomorrow's Warriors helps aspiring young artists from diverse backgrounds discover their magic and achieve creative ambitions.
TW nurtures nascent talent and builds engaged, culturally diverse audiences and has been recognised both nationally and internationally, receiving over fifty awards, including the 2021 Impact Award from Jazz FM.
Their award-winning alumni include Moses Boyd, Nubya Garcia, Sheila Maurice-Grey, Cassie Kinoshi and Nerija, Femi Koleoso and Ezra Collective, Binker Golding, Shabaka Hutchings and Sons of Kemet, ESKA, Denys Baptiste, Soweto Kinch, Ben Burrell, Zara McFarlane, Camilla George, CHERISE, Nathaniel Facey and Empirical, Peter Edwards... the list goes on and on.
"Tomorrow's Warriors have changed the musical landscape of Britain. It's as simple as that." Cerys Matthews, Artist & Broadcaster
Find out more at www.tomorrowswarriors.org