Claire Victoria Roberts: Swooping of Swallows
6th April 2023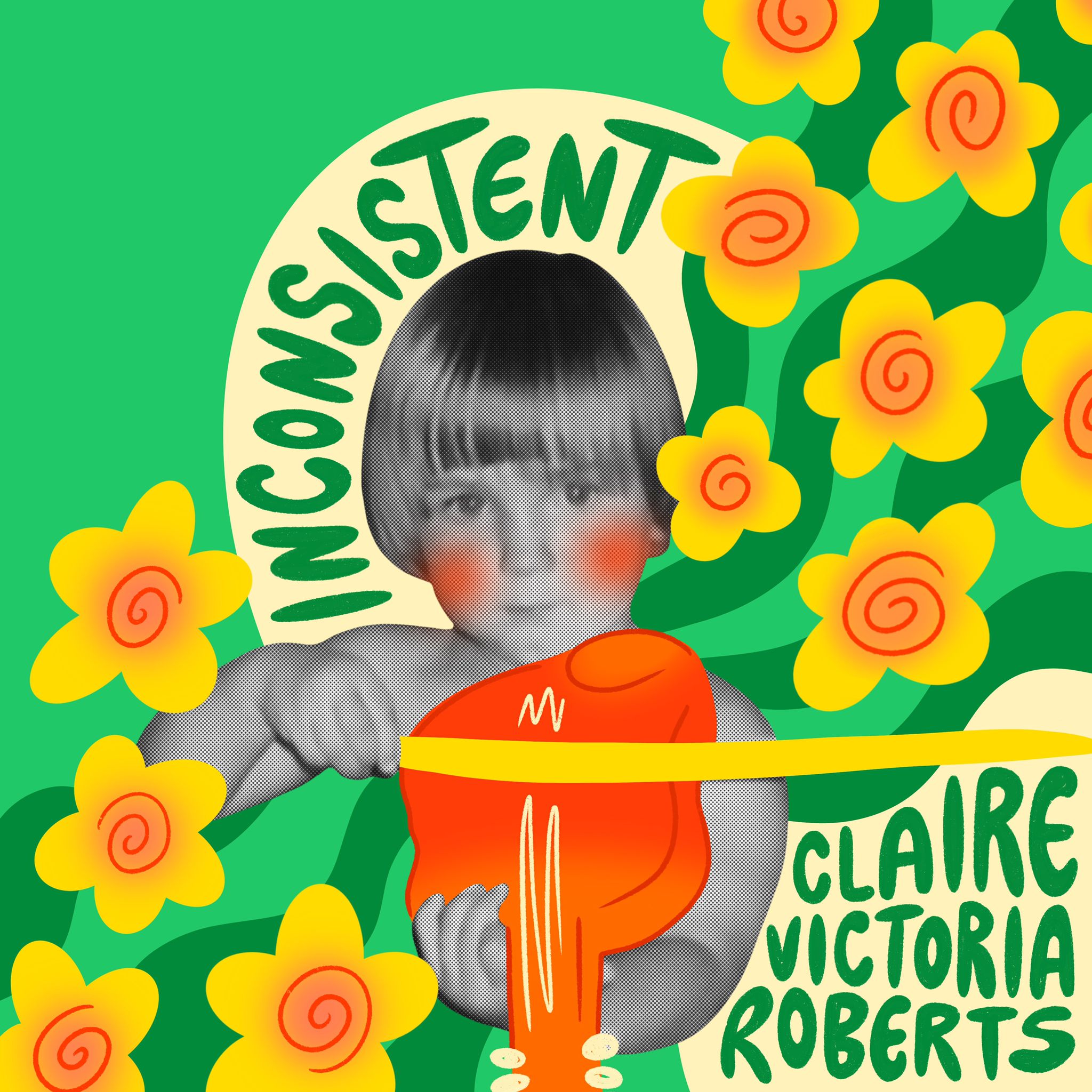 Composer, violinist and vocalist Claire Victoria Roberts releases the first single Swooping of Swallows from her upcoming album Inconsistent on April 6th 2023.
When asked to describe her music, the Barcelona-based artist, whose melodic jazz sound is steeped in classical textures, describes her effort to move away from boxed-in genres:
 "Composers are constantly pushing the boundaries of contemporary classical music to new extremes… but I wanted to pull the classical compositions I write in a new direction, towards something more intimate, improvisatory, lyrical, telling a story…approaching contemporary classical, orchestral and choral writing as a jazz singer-songwriter."
Alongside young jazz improvisers James Girling on Guitar, Tom Harris on piano, and Jeremy Brown on bass, Roberts presents her musical smorgasbord in an original E.P. of 4 songs and 4 instrumental interludes, aptly titled Inconsistent. Special guest trumpeter Alexandra Ridout joins for 2 songs, and an orchestra of friends and colleagues in Manchester perform her lush, Hollywood-esque orchestral arrangements.
The release of Inconsistent follows a host of awards for her writing in the contemporary classical sphere, including a Jerwood Arts composer award, a Royal Philharmonic Society Composition prize, and a Young Composer award from the Welsh Music Guild. Critics have regaled her accomplished, sultry vocals and assured stage presence, at performances in Brecon jazz, Wall2Wall jazz, and Begues jazz festival (Catalunya).
The original compositions make up eight tracks which focus on the inconsistencies and inadequacies which make up our being, from Jealousy to Bad Decisions, to our distance from nature and distorted sense of time in the track Swooping of Swallows with its whimsical lyric: "a thousand stars which could be ours each night, But we can't find the time."
Four wordless pieces come in the form of an intro, finale and interlude, showcases of Roberts's skilful and dynamic scoring, and the musicality of David Coyle's production and mixing (Coyle's credits include orchestral recordings for Classic FM and the BBC as well as production on work by Everything Everything). The intro throws wide open the stylistic gambit, taking us through microtonal soundscapes to sweeping melodies and straight back to the raw and intimate setting of agile vocals and Girling's guitar accompaniment. Hard-driving swing on the bonus track Bad Decisions sees Roberts at home in the traditional scat and pizzazz of American songbook-style vocal jazz, a fast-tempo, tongue-in-cheek tune which unites effortlessly with Ridout's horn solo.
More divergent in its origins from the rest, Jealousy encounters a singer speaking directly with her emotions, in a stripped down verse of guitar, harp and cello, before branching into layered vocals in a haunting choral finale. The piece is influenced by her much-loved singers and composers she encountered in the diverse jazz scene of Barcelona that continue to inspire her work, Rita Payes and Silvia Perez Cruz, as well as singer-songwriters who move freely between jazz and acoustic styles, the likes of Melody Gardot, Esperanza Spalding, Joni Mitchell.
"I wrote the songs and interludes during lockdown, when I was also working on several classical commissions, an operatic work and a piece for Radio 3. It was a time when people were so focused on self-improvement. I felt like I wanted to write songs which acknowledged the inescapable contradictions and inconsistencies we all have within us, and to do so musically too… when I receive a classical commission, do I have to treat it differently, as though I don't listen to a million other genres, as if I don't feel moved by the artistry of Laura Marling, Lianne la Havas, Laura Mvula…if I'm making a plea to my emotions as a singer-songwriter, why can I not include a reference to renaissance polyphony - who gets to decide which styles fit in which boxes? I am as inconsistent in my everyday thoughts and feelings and listening habits as I am in my compositions"
For further info Claire Victoria Roberts