Teri Parker: Shaping the Invisible
29th September 2023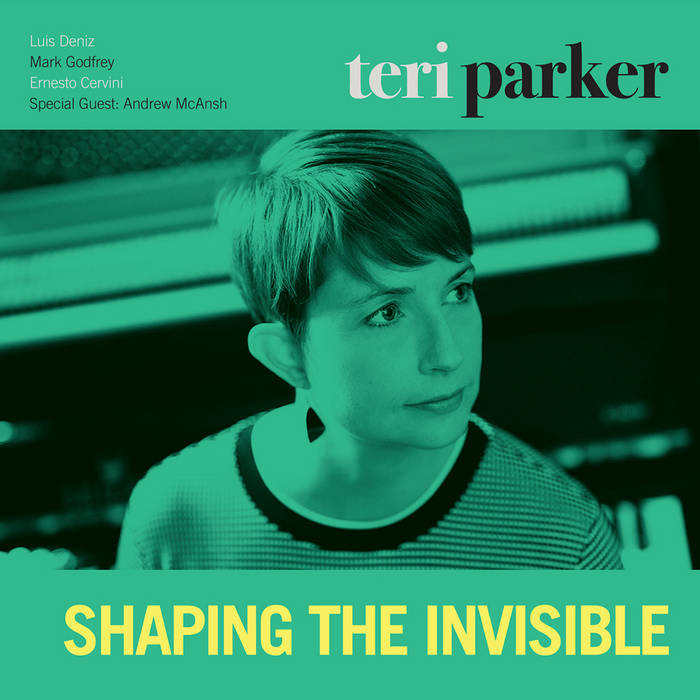 Shaping The Invisible - Toronto-based pianist Teri Parker's sophomore album as a bandleader - is the culmination of years of playing, composing, and artistic growth. It's a fusion of musical heritage and innovation that places Parker squarely in the lineage of ground-breaking musicians such as Aaron Parks, Joshua Redman, Aaron Goldberg, and Fred Hersch.
The album first started to coalesce during a period of writing that Parker undertook as part of a Toronto Arts Council grant, which allowed her to lock herself up in a room for hours a day, listening to music from a wide range of artists, studying compositional methods, and writing. During this months-long process, Parker would typically start a composition at the piano, letting ideas develop organically before committing them to the page. Eventually she assembled a body of work that would become Shaping The Invisible. Following a string of performances with her band at The Rex Hotel, one of Canada's premier jazz clubs, she decided that it was time to hit the studio.
The album begins with Becoming, a through-composed piece named for Michelle Obama's memoir, which features a dreamy opening that gives way to an insistent straight-eighths groove. Humph, inspired in part by saxophonist Dewey Redman, sees the band playing joyfully and openly, with exceptional brushwork from Cervini. K.T.T features soaring solos from McAnsh and Deniz, before Desolate Places, a tender duet between Parker's piano and Deniz's soprano saxophone. Segment sees Parker boldly rearranging a classic bebop tune, with masterful solos from Deniz and Parker, and Paw Prints showcases Parker's skills for imaginative rhythmic comping and for highly communicative soloing. Retrograde, a cover of the British producer/singer James Blake's well-known song, is given a thoughtful, backbeat-driven treatment, before the album's final track, the original Monk-style blues Strolling, in which the band stretches out with inspired, electric synergy.
**Shaping the Invisible **will be released worldwide on Friday, September 29th 2023. Click here