Jocelyn Gould: Sonic Bouquet
13th October 2023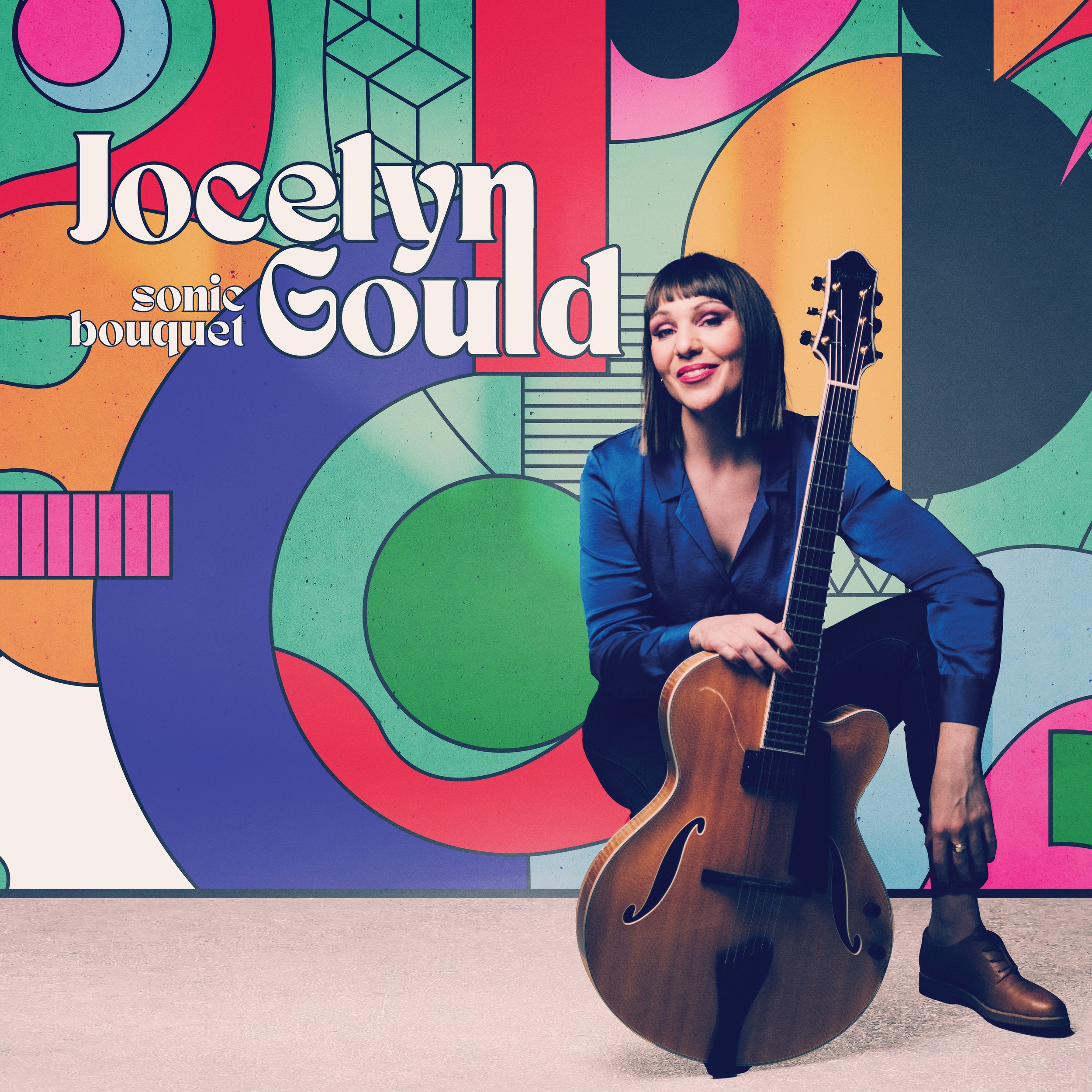 Swing, blues and bebop are the core musical values of Jocelyn Gould's new album Sonic Bouquet. With this record, the JUNO-winning guitarist builds on the success of her first two albums with a studio recording that captures the spirit and spontaneity of a live club performance. It was recorded in a single day, immediately after Gould's return to Toronto from a six week, thirty-three concert tour of the United States. Gould and her internationally acclaimed band landed in Toronto together, just in time to start an electric, four- night run at Toronto's storied Rex Hotel. The morning after their last show, they entered a studio in the heart of Toronto to capture the energy of these performances.
The title Sonic Bouquet refers to a musical process where each musician can add their own colour, timbre, and personality to a recording - much in the same way that a collection of individual flowers combines in a bouquet. The ensemble features an unconventional front line of two guitars and clarinet: this unique instrumentation was central to the writing and arranging process.
Gould has always put together world class bands for her recordings, and Sonic Bouquet is no exception. Featured musicians include drummer Quincy Davis from Texas, bassist Rodney Whitaker and guitarist Randy Napoleon from Michigan, pianist Will Bonness from Winnipeg, and clarinetist Virginia MacDonald from Toronto. The band, spanning 3 generations, brings decades of love and passion for jazz music to life.
Sonic Bouquet is full of swing, bebop, blues, jazz standards - both familiar and obscure - and original compositions. It is the result of Gould's long-time desire to collaborate with Randy Napoleon, an old friend and one of her favourite guitarists. Both Gould and Napoleon contributed arrangements and original music written specifically for this collaboration.
Sonic Bouquet will be released worldwide on Friday, October 13th, 2023.