Sylvia Schmidt: Sketches of Carol
3rd October 2023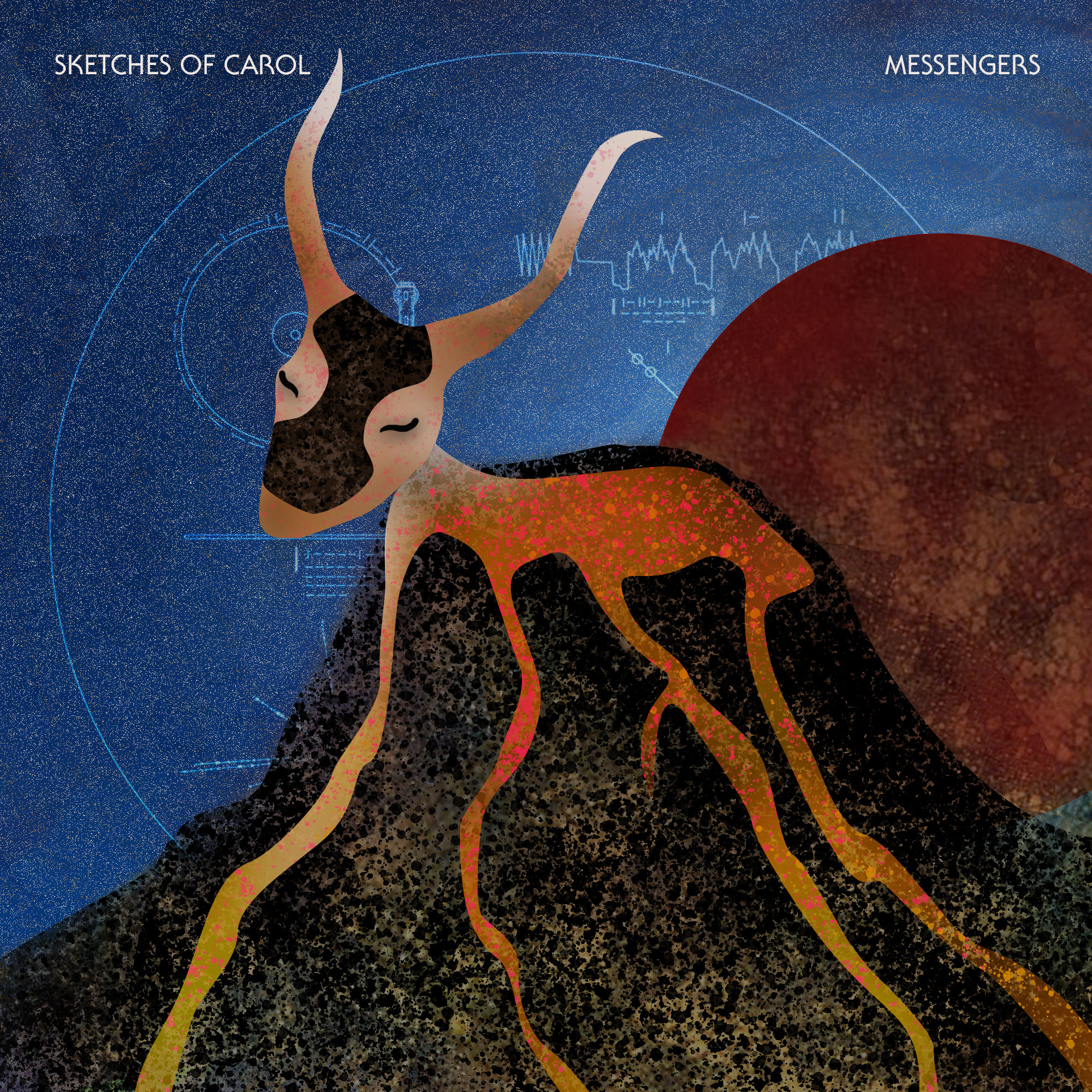 London-based vocalist and composer Sylvia Schmidt launches her new solo project 'Sketches of Carol' with the release of her extraordinarily cinematic EP, 'Messengers'.
'Carol' presents a symbolic encapsulation of the multi-faceted female experience; a single figure representing a diverse, often underrepresented community of women.
In homage to Sketches of Carol's love of science fiction which she shares with her father, 'Messengers' pays tribute to the stunning sound worlds and effects of Ridley Scott's 'Blade Runner' (1984) and the 1980's Star Wars trilogy.
Delivering an ethereal depiction of interplanetary communication, the other-wordly three-part offering was inspired by the Golden Record, a gold-plated disk produced by NASA which contains audio intended to portray the diversity of life and culture on Earth to spacefarers.
Underpinned by a lulling loop of rich, close vocal harmony, 'Messengers' boasts a soaring central melody shared by voice and violin that treats the listener to a showcase of Sketches of Carol's improvisatory talent.
Expertly mixed and produced by award-winning pianist and songwriter Gonçalo Abrantes, the enchanting 7.5 minute trip-tech features layered strings from esteemed violinist William Newell (Solem Quartet).
The EP marks the first of four planned releases from the German-born artist, who takes inspiration from the magical, romantic quality of the fairy tales that she grew up watching and reading as a child. Hailing from the Silesia region, Sketches of Carol was spellbound by the folkloristic traditions, clothing, and music that accompanied her childhood.
Speaking on 'Messengers', **Sketches of Carol **comments:
"This project displays the most raw, pure form of my creative being. Led by my voice as an immediate instrument, rather than planning the composition of the suite, 'Messengers' was intuitive, borne from a wholly emotional place. In that sense, it truly carries the moment. Translating that to other people feels empowering."
The EP's artwork was created by Italian visual designer Giulia Cavallini, whose distinctive illustrative style will be exhibited throughout all upcoming releases from Sketches of Carol. The release will be accompanied by a music video as envisioned by the Catalonian artist and filmmaker Cadhla Kennedy (Pan Seco).
"Unique vocal soundscapes. Cinematic and surreal melodies…So captivating!"
Maria Chiara Argirò, Pianist, Composer, Producer, commenting on 'Messengers'
"Quietly rebellious", with a "fearless approach" and "unique style"
Kevin Burke, Songlines Magazine, on Kitchman / Schmidt Duo album 'As Long As Songbirds Sing'
"It is profound and enchanting to hear her voice, sweet as liquid gold…"
Peter Stickland, Writer & Poet
To support and find out more, please visit website here