Women Who Inspire with Jazz Views: Georgia Mancio
22nd November 2021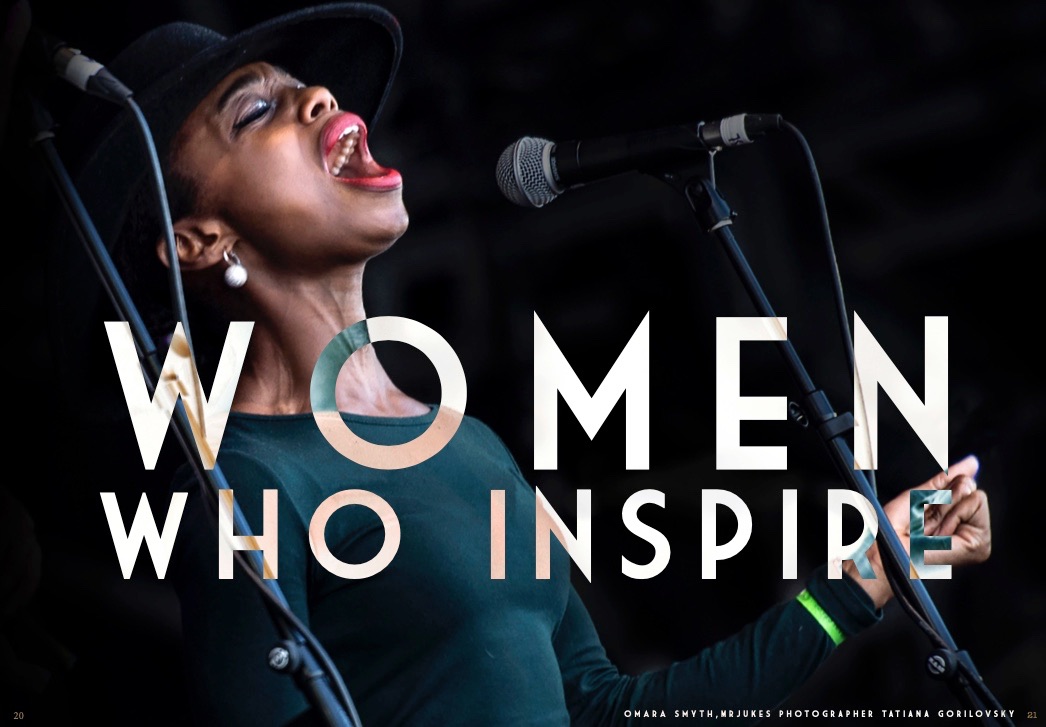 We are thrilled to have the support and partnership of Jazz Views in a number of ways, including our 'Women Who Inspire' series. For our recent EFG London Jazz Festival event, we asked Nick Lea of Jazz views, to write some words to introduce Georgia Mancio:
"It is a real privilege for Jazz Views to have been asked to partner this event at this wonderful venue with Women In Jazz Media.
Over the last 12 months Women In Jazz Media, driven along by the incredible energy of founder, Fiona Ross, has worked tirelessly to give women in all aspects of the music a platform to express themselves whether it be as writers, performers, photographers, the organisation has brought to the fore the wealth of talent that has been sat right under our noses and at times unjustly not given due recognition of opportunity.
What is so inspiring is the sheer determination and positive attitude has been demonstrated time and time again by the Women In Jazz Media team, and especially their mantra that " We look for platforms and where no platforms exist, we create ones to ensure everyone can be represented." And this brings us nicely to all the incredible artists that have or will be performing at the Toulouse Lautrec Jazz Club as part of the EFG London Jazz Festival, and the concert that you are about to enjoy this evening with the Georgia Mancio Quartet.
Although she has been an important presence of the UK jazz scene for twenty years, I must to confess to being rather late for the party, and my first serious encounter with Georgia's music was in 2017 with the release of the sublime Songbook album,  with pianist and composer Alan Broadbent that has brought forth one of the most formidable song writing partnerships of the 21st century.  This incredible writing partnership has continued to flourish with the release this year of a new recording,  Quiet Is The Star, and a book that presents music and lyrics to 33 of their songs, some of which you are more than likely to hear this evening. From that moment on, when first hearing Songbook, I have been totally captivated by Georgia's music and was honoured to be invited by Women In Jazz Media to write a piece about Georgia for their series of articles on Women Who Inspire.
And talking of women who inspire, Georgia is also joined by pianist Kate Williams with who she has collaborated on many occasions, and most recently on the exceptional album Finding Home with Kate's Four Plus Three ensemble, which was quite rightly the winner in the Best Album category of the 2019 Parliamentary Jazz Awards.
However, no words can prepare you for the power of music, and the inspirational Georgia Mancio and her Quartet; and on behalf of all at Jazz Views I sincerely hope you enjoy tonight's concert and I'm just sorry that I am able to attend what I'm sure will be a most memorable evening."
Photos by Nolan Regent