In Conversation with...Isabella Di Biase with guest host Hannah Horton
7th December 2021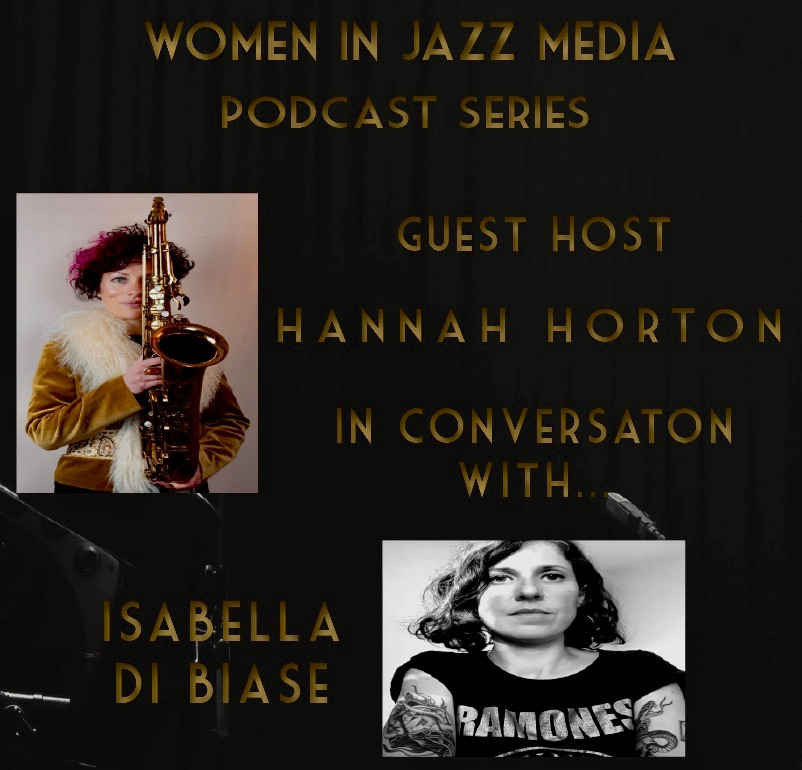 We are thrilled to welcome Hannah Horton as a special guest host for our latest 'In Conversation with...' and also thrilled to welcome her guest Isabella Di Biase In Conversation with...episode 8
Hannah is a British Female Jazz Saxophonist who's music is rooted in jazz, folk and funk. She has performed with many great jazz artists including Ian Shaw, Amy Winehouse, John Etheridge, Tina May, Georgia Mancio, Polly Gibbons, Natalie Williams, Esther Bennett and Irene Serra; and at venues including Ronnie Scott's, Pizza Express Dean St, The 606, The Pheasantry, Love Supreme Jazz Festival, Royal Festival Hall and The Barbican. She has also toured in Europe and USA with her own and other groups. Her latets album has been going down a storm across the world.
"Hannah makes the big beast of a baritone sax sound like an angel" – Ian Shaw
Isabella Di Biase is a foh/monitors engineers and work in various incredible London venues (Scala, Union Chapel, Heaven, Underworld, etc). She also works as stage tech in London festivals (All Points East, British Summer Time Hyde Park) and as a merch seller for CMI. Isabella was part of a team of female sound engineers for the Women in Jazz Media event for the EFG London Jazz Festival at Toulouse Lautrec in 2021.
https://womeninlivemusic.eu/member/isabella-di-biase/
Huge thank you to Hannah for guesting presenting this episode!