Women in Jazz Media August Team News
4th September 2022
#womeninjazzmedia
#teamnews
Firstly we would like to welcome two new team members Laura Impallomeni and Sandra Booker!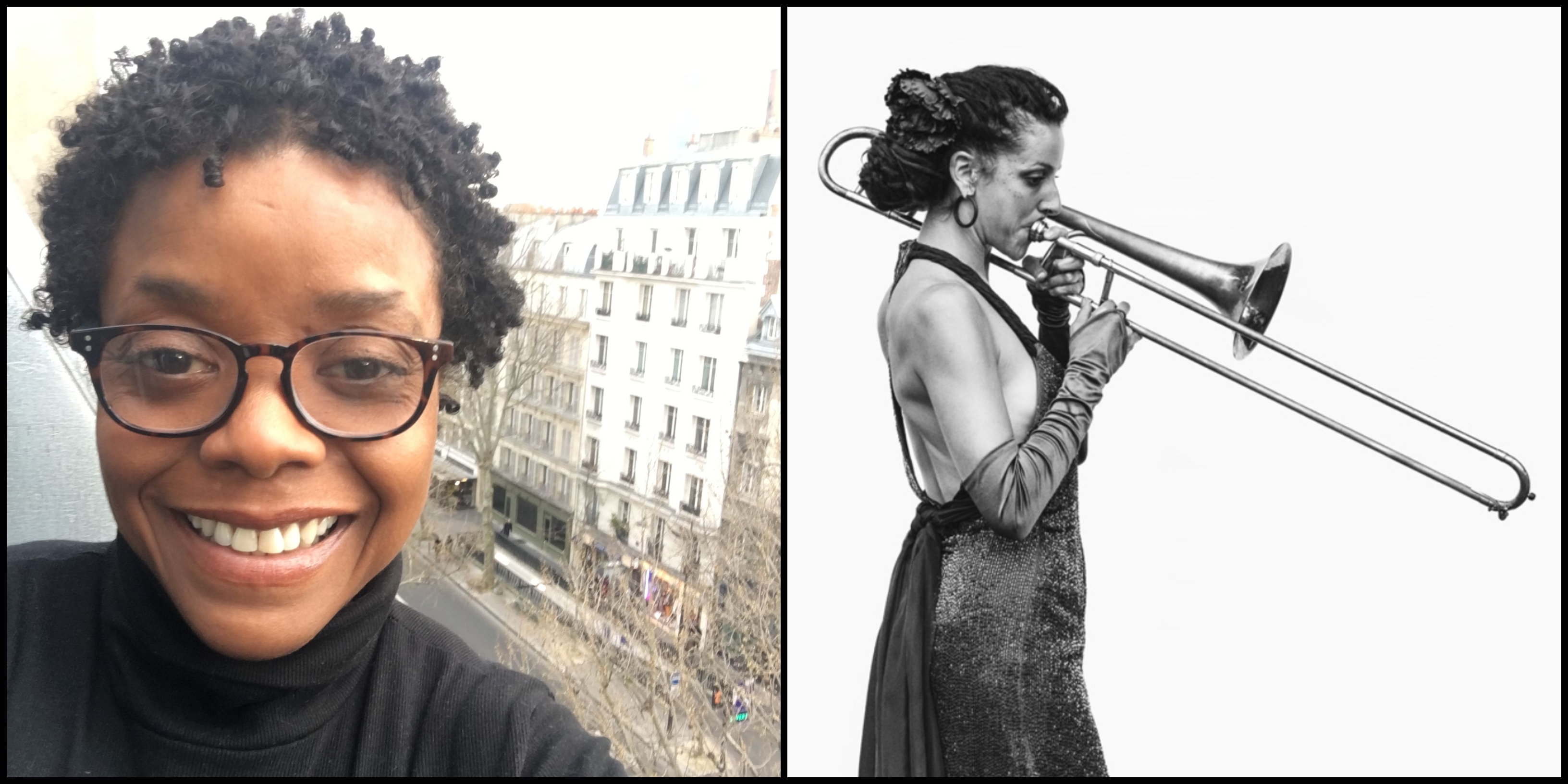 The next few months are full of exciting projects and it is going to be a busy time for us all! We are thrilled to be launching our new residency at Jazz Cafe Posk in London, on October 7th with the brilliant Amy Gadiaga - a wonderful opportunity to platform a wide range of female artists. We have also launched our London Jazz Festival programme with Toulouse Lautrec and Jazz Cafe Posk, so do check our newly updated events page for info and tickets.
Jasna Jovicevic has been working on a brilliant range of concerts and projects and has contributed to the new 'The Routledge Companion to Jazz and Gender' book which we are thrilled to have on our bookcase. Concerts coming up include:
16th Jovicevic/Miklos/Wojcinski Trio-  Bartok Radio Broadcast- Budapest, HU
17th  Jovicevic/Miklos/Wojcinski Trio- Stara Elektrana- Ljubljana, SLO
24th  Jasna Jovicevic Quinary - Etno.com Festival- Pancevo, RS
27th  Jasna Jovičević – reeds/Peter Ole Jørgensen – drums/Boris Janje – double bass/Damir P. Kafka – saxes, keyboards-  International festival of Improvising and Creative Music- Zagreb, CRO
28th Susanna Gartmayer – bass clarinet/Jasna Jovićević – reeds/Tomaž Grom– double bass - International festival of Improvising and Creative Music- Zagreb, CRO
Further info here and for a little teaser, you can also view this wonderful video here
Photo by Danko Strahinić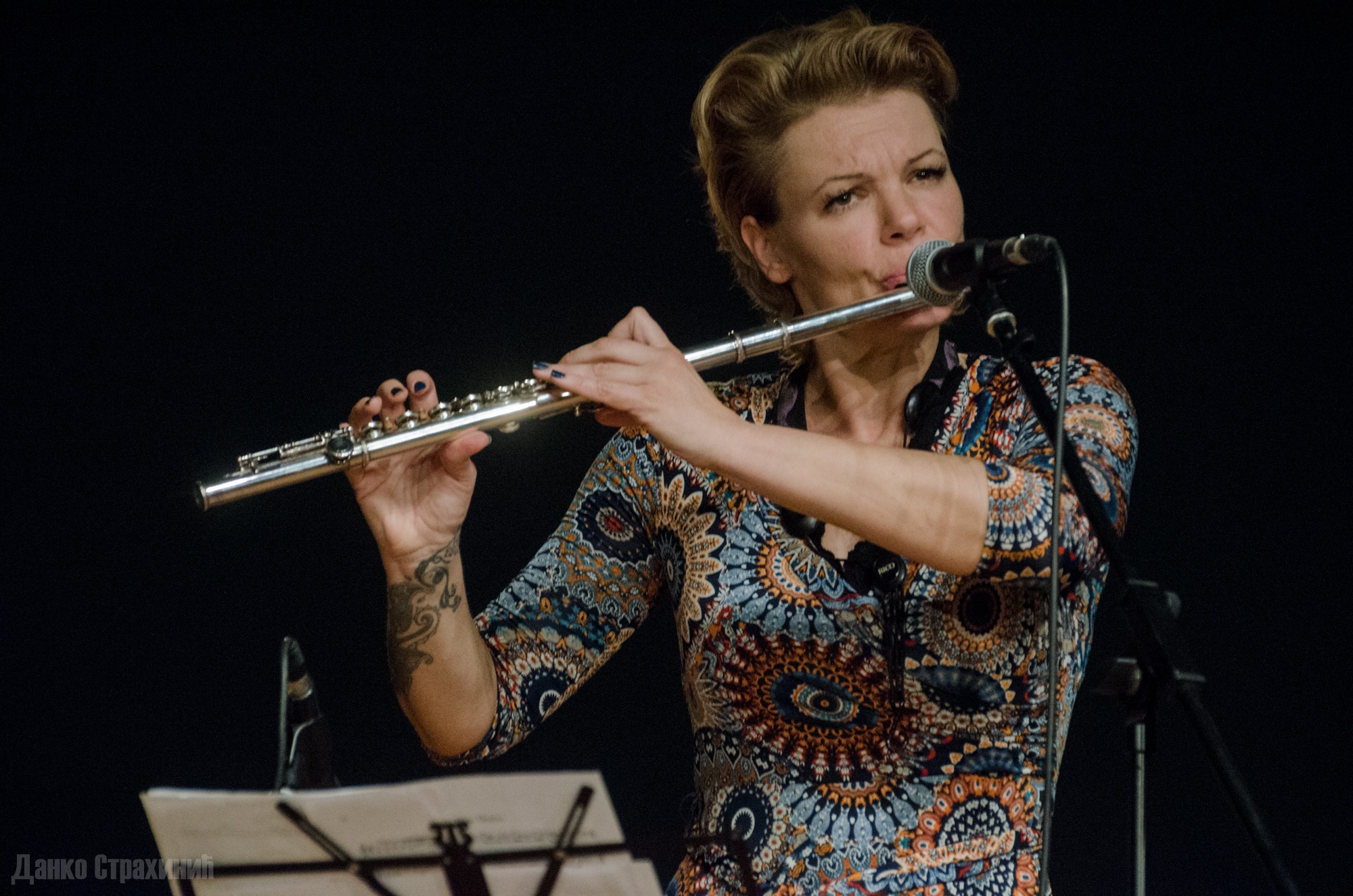 Isabel Marquez has been on fire recently with a wide range of newly published material on our partner publications Jazz Views and Jazz in Europe. Articles include Asha Parkinson Ruta Di and Allison Wheeler. Isabel tells us 'I've started writing for an indie pop and rock magazine as well, I know it's not jazz but I'm trying to expand my portfolio and write about all the types of music I can! It's called BOOT—-MUSIC. If anyone is interested in reading here is the link '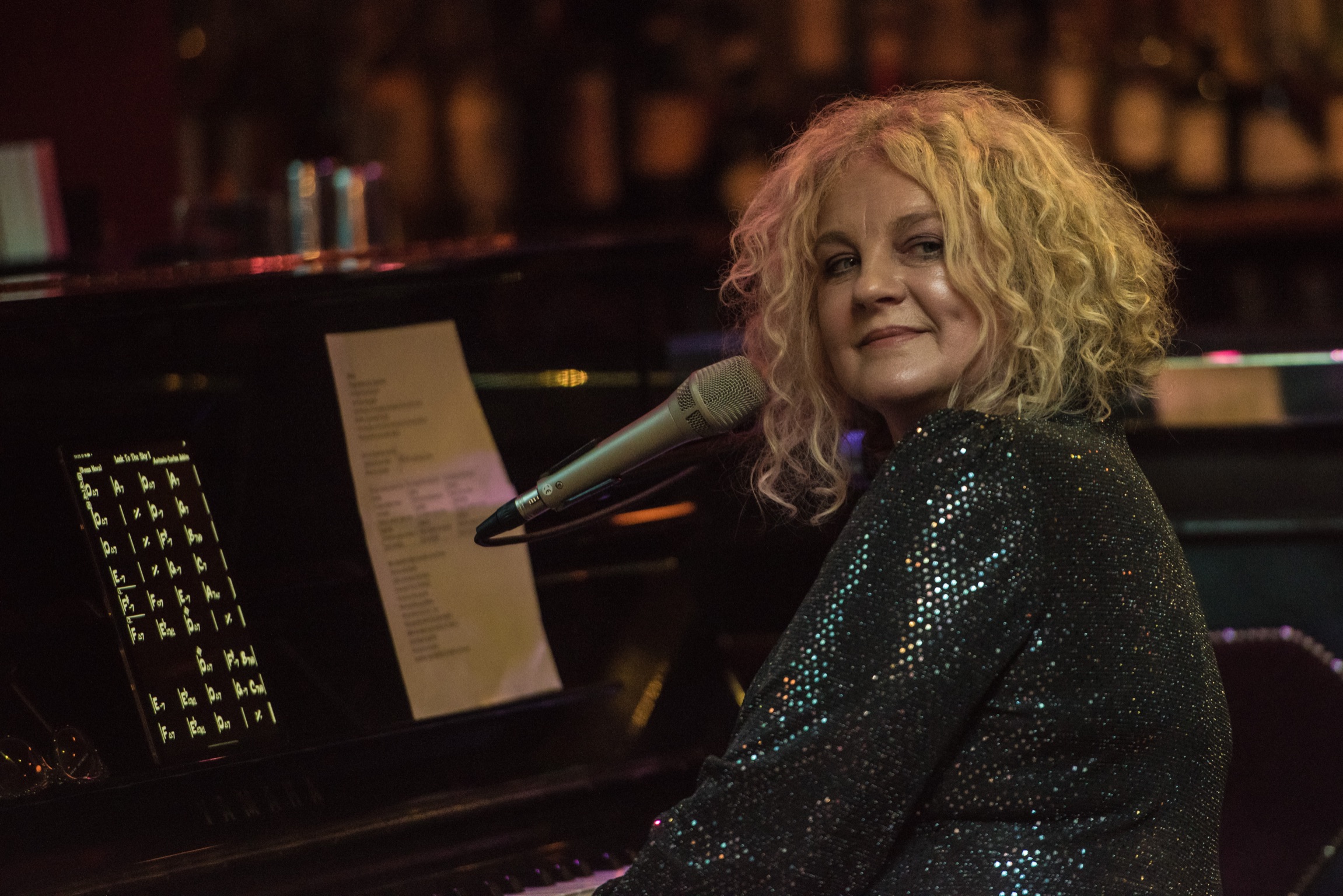 Wendy Kirkland is working on a new podcast series for us, focussing on pianists, watch out for news on this! She also has some great gigs coming up:
9th September Burford Jazz with special guest Roger Beaujolais. Tickets here
15th September Chesterfield Jazz: Get Carter Reimagined featuring Dennis Rollins MBE. Tickets here
Photo of Wendy above by Monika S Jakubowska
Esther Bennett recently spoke to Emma Rawicz for her latest 'Something New' article for our Jazz in Europe column, available here and has some great gigs coming up.
'The Hampstead Jazz Club is pleased to present this debut performance. Be prepared for a wonderfully textured, well crafted and interesting mix tonight from three of London's most experienced jazz artists! Featuring Terence Collie on piano and Dominic Howles on double bass. Esther will be performing original material from recently released recordings and from a new recording due to be released later this year, as well as some highly individual interpretations of a few very well known jazz standards' Friday September 9th, tickets available here
We are also excited to hear that Esther will be releasing her new album 'Home is Where the Art Is' on 33 Jazz Records soon! Cannot wait!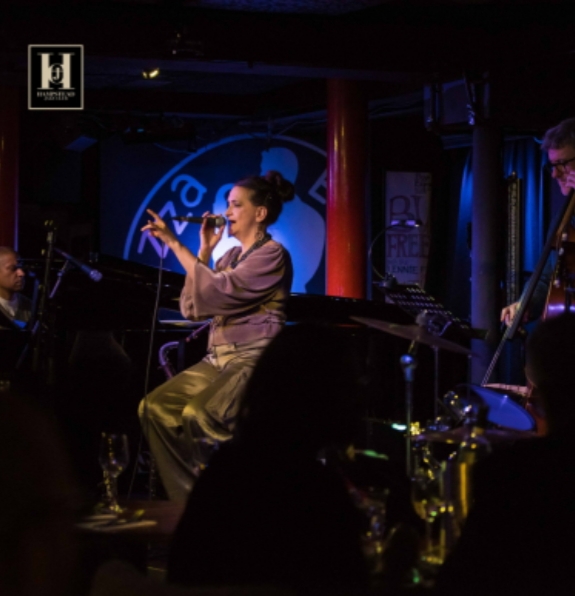 Tatiana Gorilovsky captured some beautiful photos at the amazing gig "Benefit for Ukraine" organised by Alina Bzhezhinska Lazorkina at the 606 club! To share and support Alina's incredible work please do follow this link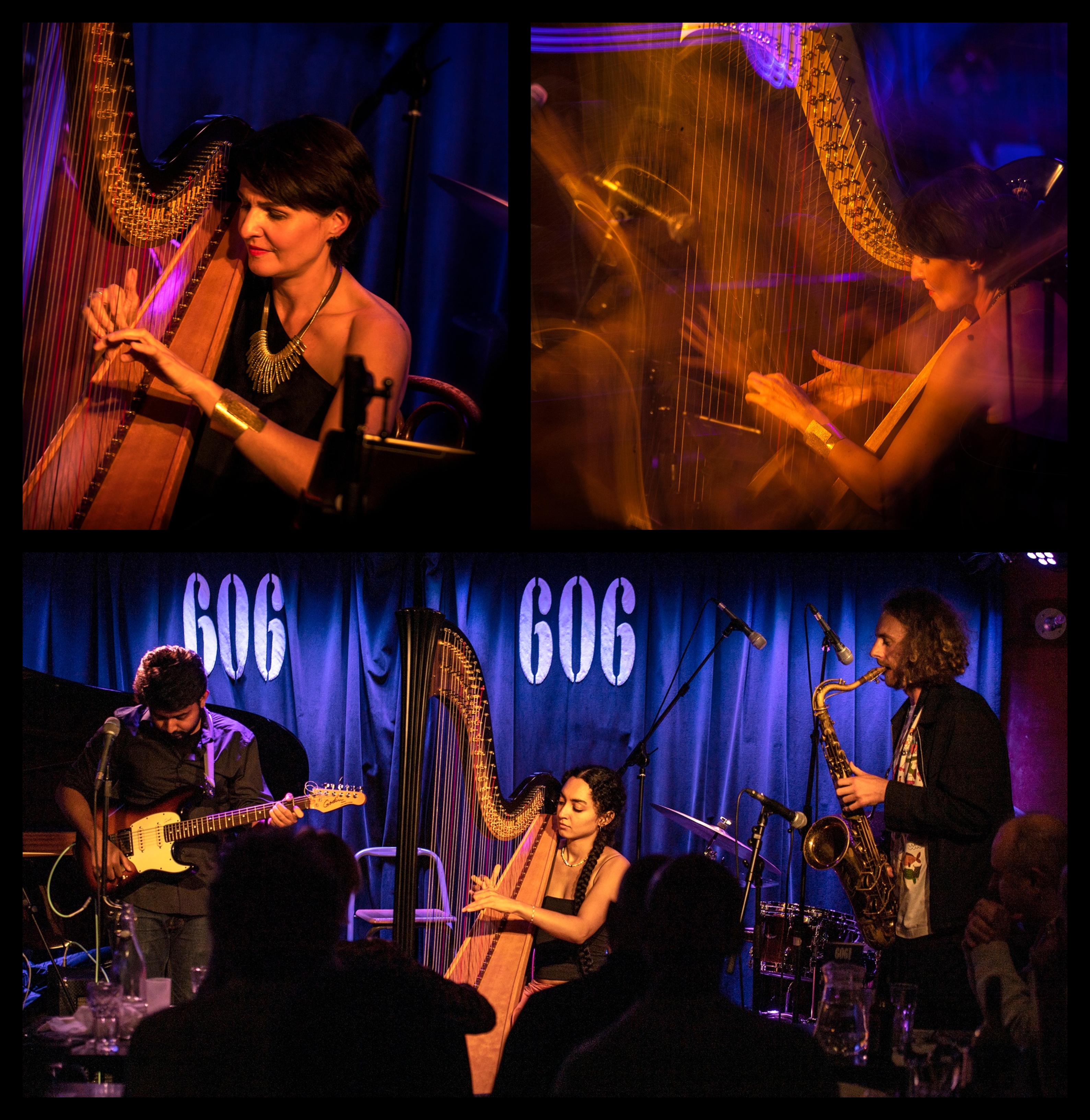 Fiona Mactaggart has been very busy writing a range of articles and reviews:
Live review of Dave Milligan & Norman Willmore 
Live review of MNDMTH/ MistaFaZ / Harry Weir 
Live review of Archipelagos 
Live review of Fine Men With Foul Tongues 
Festival Review: Edinburgh Jazz & Blues festival July 2022 
Live review of Fills Monkey, in LJN
as well as launching the brilliant new Jazz Forward initiative. We will be discussing that more very soon!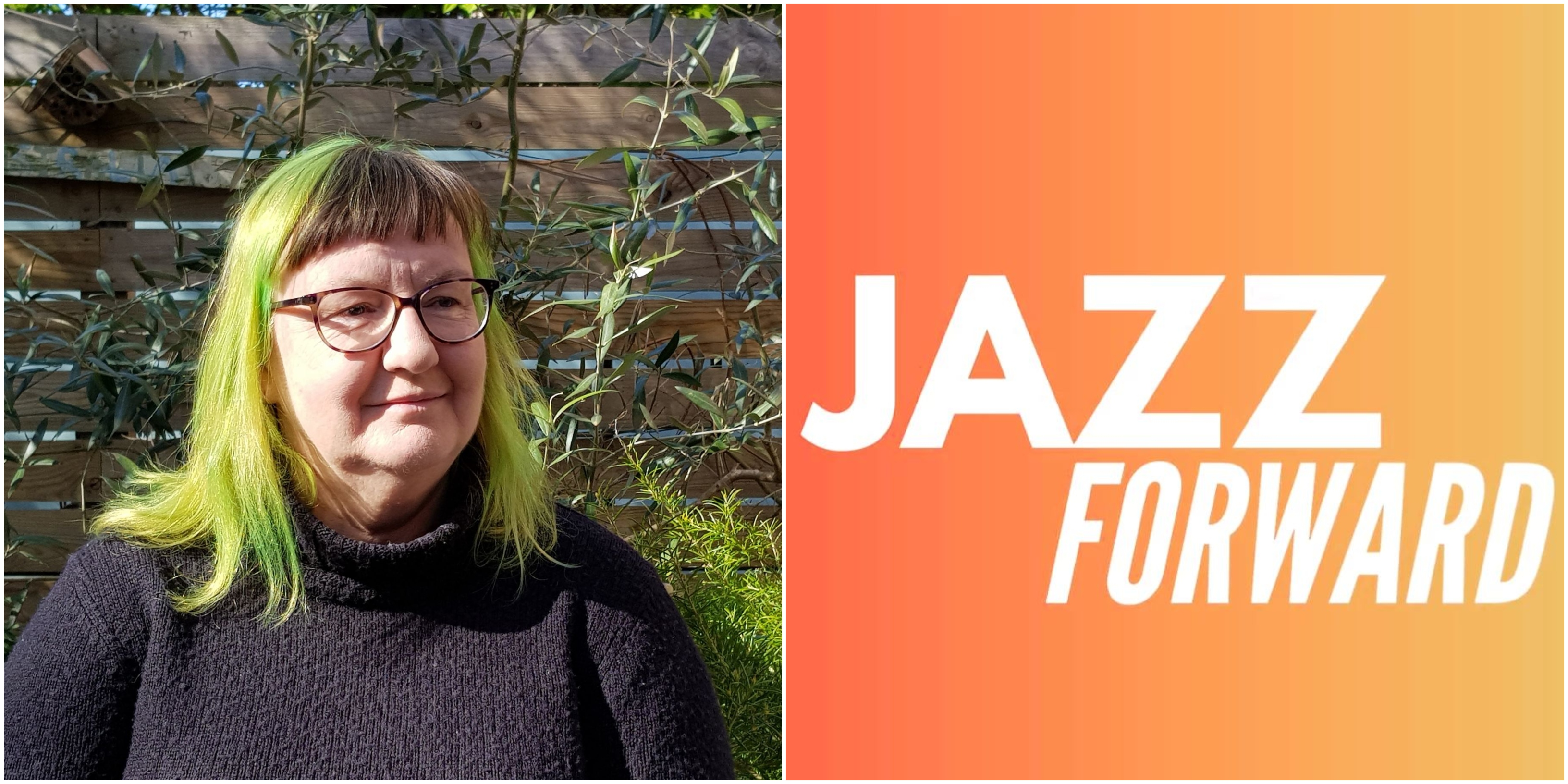 Kim Cypher has been working with our Women in Jazz Media founder Fiona to bring together her 'Brighter Tomorrow' magazine - A tribute to The Arts celebrating a vast collection of musicians, venues, performers, photographers and artists who are contributing to a brighter tomorrow for The Arts. Watch this space for the release date and please feel free to get involved and join the conversation about how you are creatively contributing to The Arts by sharing posts on socials using the hashtag #brightertomorrowforthearts
Kim also has a very special music video premiere coming soon! Her charity song 'Bring Your Own Sunshine' for cancer charity Maggie's has currently raised £4,000 and there is soon to be an EPIC music video released which has been filmed in New York, London and at the Maggie's Centre in Cheltenham. The song and video features US guitarist B.D. Lenz and the CK Gospel Choir.  The aim of the video is to celebrate the amazing work of Maggie's Centres and to share HOPE, POSITIVITY and SUNSHINE to all, especially anyone affected by cancer. Please subscribe to Kim's YouTube channel to be sure you don't miss the big video premiere:
You can listen to the song, find out more and donate to the charity project here
Photos by Ron Milsom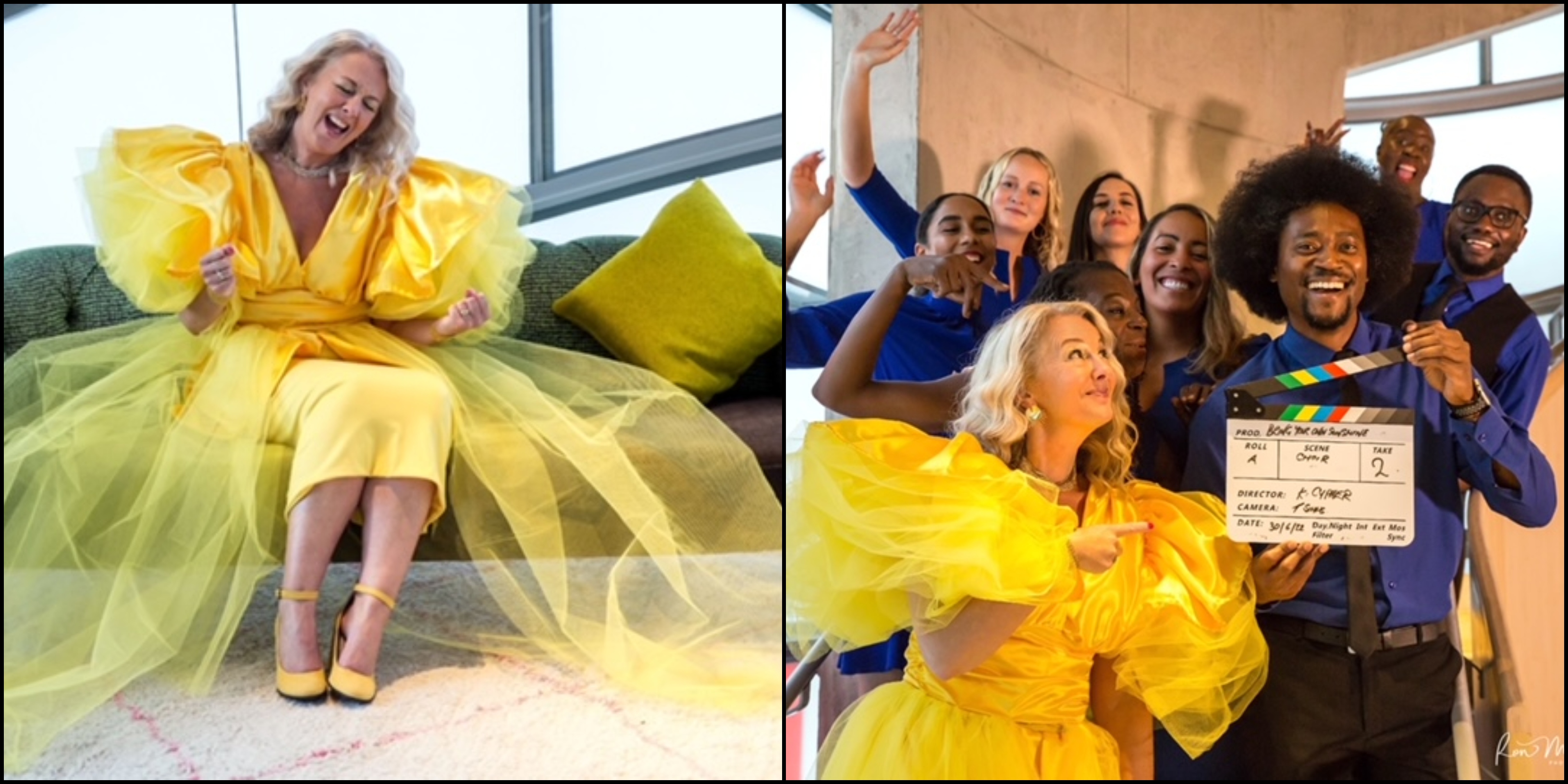 And last but by no means least, Hannah Horton tells us:
As a Selmer Artist I picked up my new customed baritone saxophone. I've named her "Belle" and I'm recoding a sax diary for 30 days showing what it's like to settle into a new sax. People can follow and watch with these links: Instagram You Tube Facebook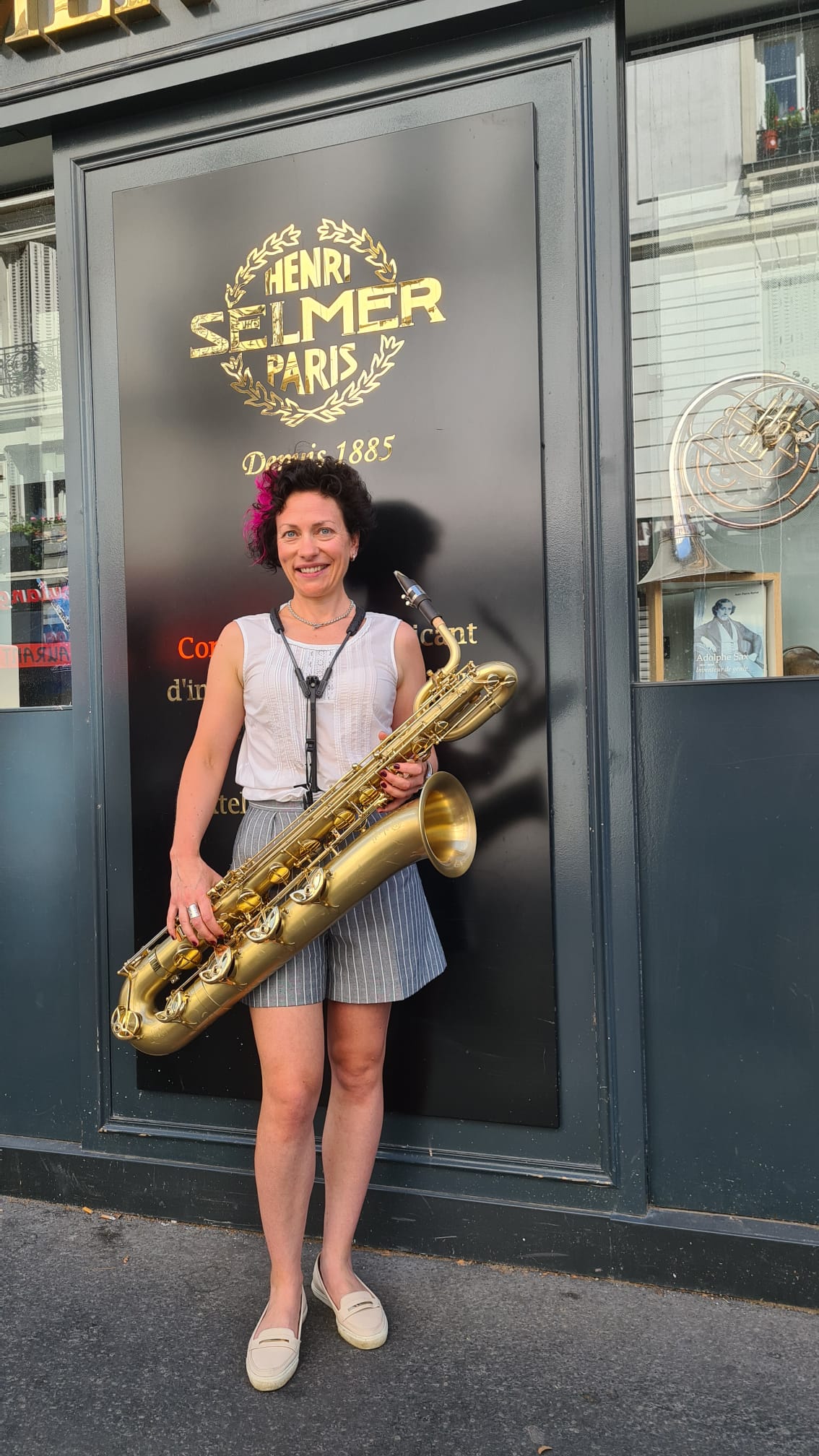 Photo above by Nick Sleep
Hannah also has some great gigs coming up:
4th Sept 19:30-20:30. Jazz at the Cottage, Worldwide online livestream. Tickets £7.50
UK jazz saxophonist Hannah Horton presents Jazz at the Cottage - a monthly series of livestreamed Jazz shows to enjoy from the comfort of your own sofa!
End your weekend with friends and fam­i­ly listening to some top-class jazz music from a star of UK Jazz, Hannah Horton! 1st Sunday of the month 19:30-20:30
Hailed as a 'Rising star' by BBC Music Magazine, Hannah Horton is a melodic maverick, visionary jazz saxophonist, composer, bandleader and journalist. Her music is rooted in jazz, folk and funk. Her established individual and sophisticated sound is edging through boundaries and creating waves worldwide.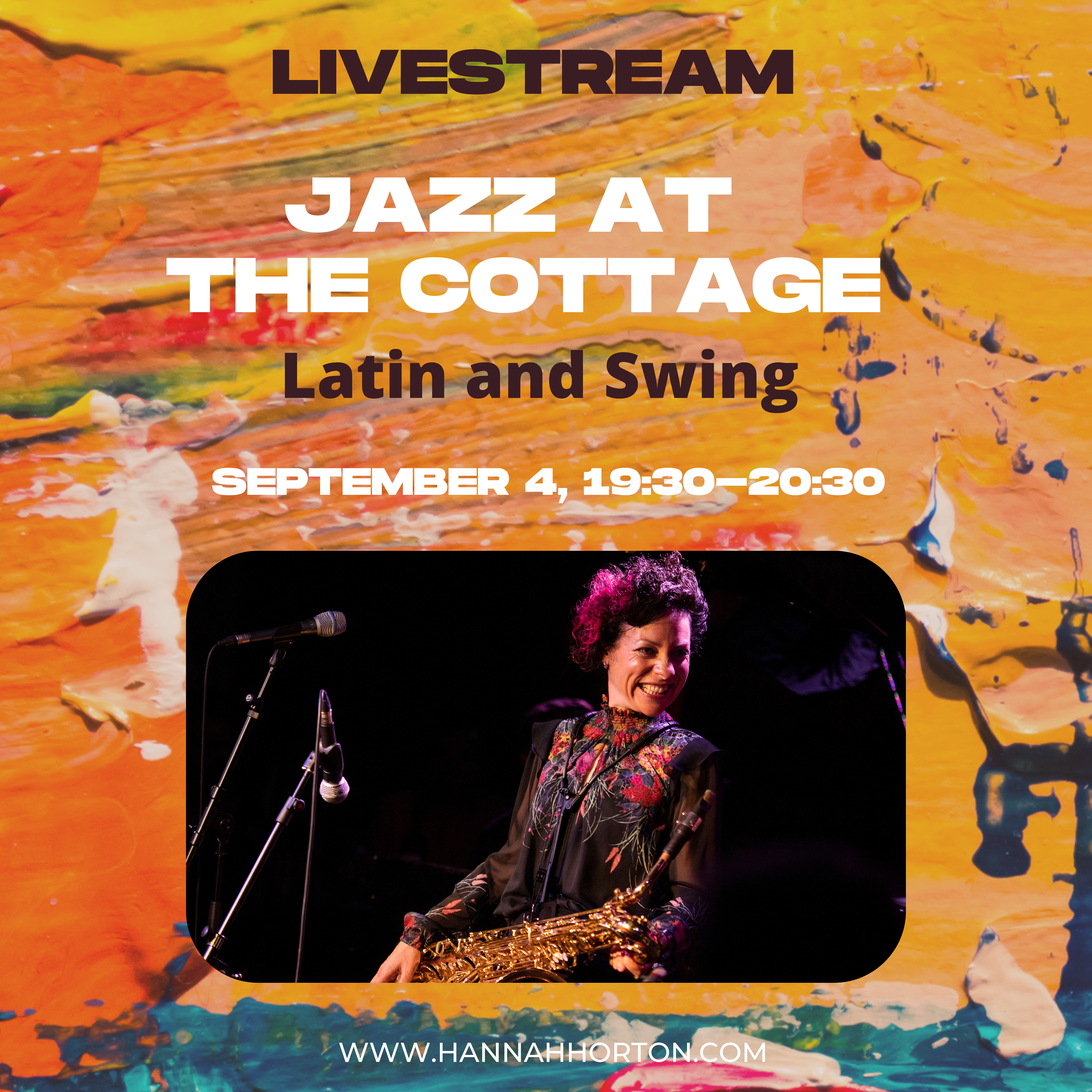 Photo by Tatiana Gorilovsky
September 20th. 'Inside Out' tour goes to Fleet Jazz: https://fleetjazz.wordpress.com
September 25th. 'Inside Out' tour goes to Scarborough Jazz Festival.
Thank you for reading our updates and for all of your support!