THE NOTES BETWEEN EPISODE TWO! WITH LARA EIDI AND DAISY CHUTE
15th February 2023
#womeninjazzmedia
#podcasts
#thenotesbetween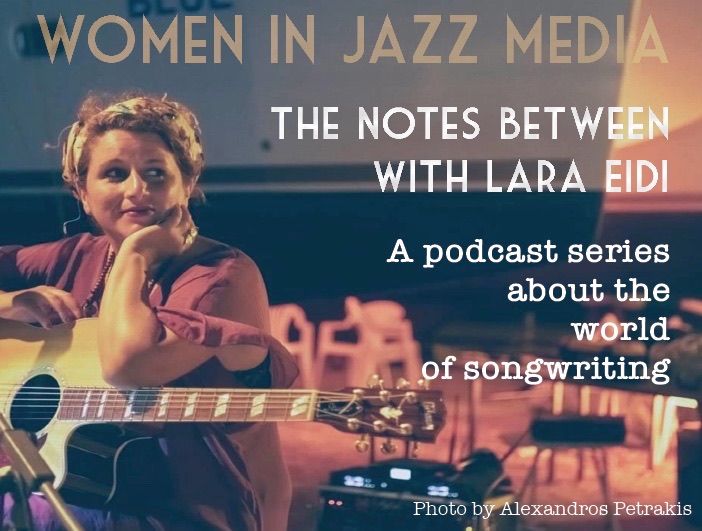 Welcome to the second episode of our brand-new podcast series' The Notes Between' with Lara Eidi. Conversations exploring everything behind and about the world of songwriting! Our theme music 'Opened Eyes' is from Lara Eidi herself available here
In this second episode, Lara talks to songwriter Daisy Chute. Available on Spotify Apple and Anchor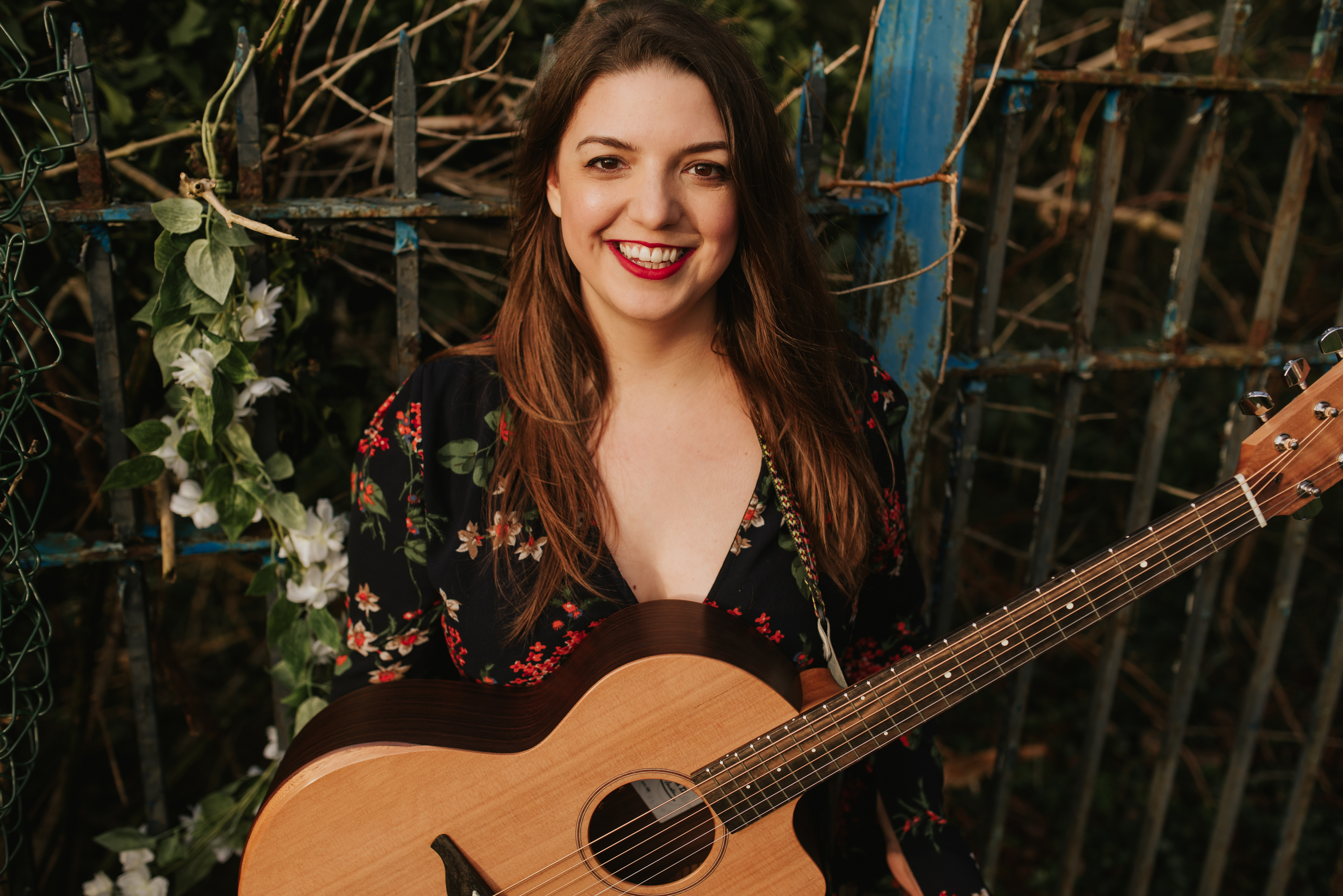 Daisy Chute is a London-based folk singer, songwriter and multi-instrumentalist originally from Edinburgh, Scotland.Following the release of acclaimed EPs Songs of Solace (2021) and Cradle Songs (2022), Daisy is set to release her next EP Maiden, Mother, Crone in Spring 2023 and an album later this year. Headline touring in 2022 included arts venues Kings Place (London) The Met (Bury) Voodoo Rooms (Edinburgh) and festivals including Bristol Folk, Cambridge Folk and Glastonbury; in 2023 Daisy co-headlines a tour with Flo Perlin/Fern Maddie.
2022 artist residencies included Sage Gateshead Summer Studios and Chris Difford songwriting retreat. Her Arts Council funded musical about Pendle witch trials COVEN had its first workshop with Kindred Partners. Daisy's music features across local/national BBC radio/TV and globally across 900 Caffe Nero playlists. Recent awards include FATEA EP of 2022 for Songs of Solace, Take the Stage (Lowden Guitar) RootsTech (Kawai pianos), Coffee Music Project, International Songwriting Award and Drake Yolanda. Daisy Chute website
Lara Eidi is an artist that thrives on being different.  Born in Athens Lebanese-Canadian parents, her entire life and career is that of a  singer-songwriter, multidisciplinary artist, educator and writer. Undefined by style, Lara's music has earned her own unique place in the music world as a storyteller, jazz and folk singer, composer and recording artist heard at venues in London including the Barbican, St Martins in the Fields, Green Note, Edinburgh Festival, Beirut International Festival to name a few. Born in Athens  to Lebanese-Canadian parents, her music has gained her critical acclaim as an artist with a truly unique voice (BBC Artist, 2020- 2021), who manages to shift between musical styles and vocations owed to her diverse background as a singer ( Guildhall School of Music and Drama ); writer ( English Literature from the University of St. Andrews) and educator. Lara's passion and artistry comes from a pure and authentic drive to connect with audience members as well as students, creating a space where the healing power of music can be felt by all.  Recently supported by Hawkwood College and the Francis W Reckitt Arts Trust, Lara is set to record her new album in Spring 2023, and has just launched her very first podcast on songwriting 'The Notes Between' with Women in Jazz Media.  Finally, her passion for music as a life choice has led her to become an in demand educator, offering workshops at leading music institutions as well as community spaces in Europe. 

"Lara Eidi is one of those singers who connects with the audience as soon as she starts to sing. Perhaps psychologists can explain the gift – and it is a gift "Sandy Brown Jazz- London