The Kicking Down The Door Creator Fund
6th June 2023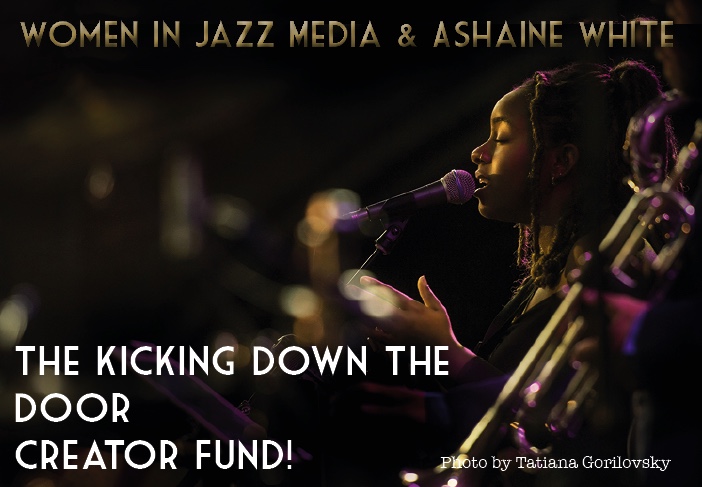 Created to support the development of outstanding female Black artists in the early stages of their careers and to support the creation of ground-breaking, genre-bending and alternative original music, our Kicking Down The Door Creator Fund aims:
To break down assumptions and stereotypes within the music industry by encouraging role models for future generations of female Black Alternative artists
To raise awareness of the female Black artists creating genre-bending and exceptional new music
To increase the profile of female Black Alternative Music
To encourage the creation of authentic music creation outside of industry stereotyping and assumptions
Huge shout out and thank you to everyone who submitted an application! Everyone who applied was amazing and it was incredible to see so much inspiring work by so many women! Sadly, this time around, we only have enough budget to support three applicants but we do want to shout out to you all and thank you for applying. We will hopefully be opening the fund again and everyone is welcome to apply again, even if you applied before and were not successful.
The Kicking Down The Door Creator Fund has been created by team member Ashaine White 'I'm so honoured to be able to be a part the journey of these 3 talented artists! Women in Jazz Media aims to support artists being themselves, authentically - inspiring women making brave music, it's truly a pleasure to represent the black alternative music space!'
We are absolutely thrilled to announce Mary Sho, Olympia Vitalis and Rybes as our first recipients!

'I am buzzing and full of so much gratitude. Thank you to Women in Jazz Media and Ashaine White, I'm so excited to use this funding to support an intimate live show where I will be sharing new music and use the studio time to finally record final versions of my new project. The support will really make an impact on my music journey'. Mary Sho
'I am so excited to be acknowledged by such a wonderful organisation and community that I have followed for so long. With the fund, I am planning to improve my home studio set-up which is well overdue an upgrade! Big thank you, can't wait to start working together.' Olympia Vitalis
'The support from Women in Jazz Media has given me the confidence to believe in my artistry and carry out the next steps to release new music as an independent artist. I'm glad this fund exists.'  Rybes
Much to more to follow, but you can support these artists already by following on the links below:
Mary Sho  Olympia Vitalis  Rybes
We are hugely grateful to Barnes Code for sponsoring this initiative and whose funding has made this project possible. Barnes Code has great expertise in the music industry and specialises in bespoke software development and we are proud to have them as an official sponsor.
Our 3 successful applicants each get: £500 towards music project, 2 x 4-hour recording sessions, 1-1 mentoring/artist development discussions, networking opportunities, live performance opportunities, one photo shoot, interview published in our Women in Jazz Media magazine and promotion on our social media platforms.
Watch this space!
We are open and transparent in all the work we do and always happy to discuss any aspects of our work including decision making. If anyone would like to explore this or has any questions, please do get in touch. We are here to support.